Phil Robertson Preaches STDs Can't Be Transmitted By 'Biblically Safe Sex'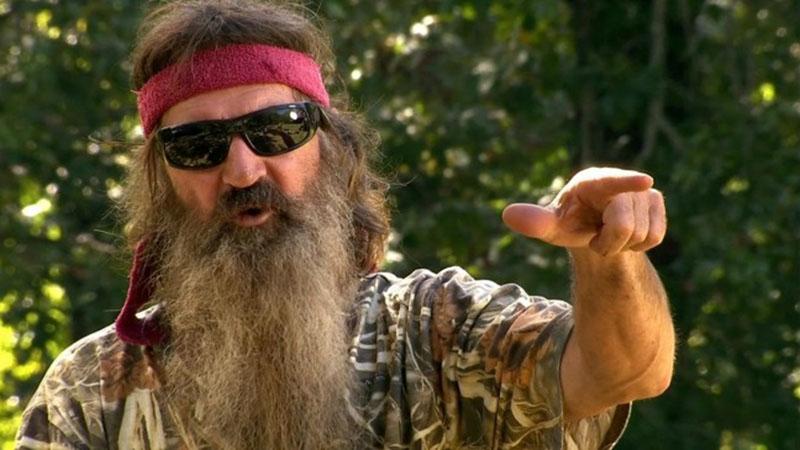 Sexually transmitted diseases can't be transmitted via "Biblically safe sex," Phil Robertson claimed during one of his recent sermons.
According to the controversial Duck Dynasty star, "You're not going to get chlamydia, gonorrhea, syphilis, AIDS — if you, if a man marries a woman, and neither of you have it, and you keep your sex between the two of you, you're not going to get ever sexually transmitted diseases."
Article continues below advertisement
Robertson blamed "orthodox liberal opinion" for spreading STDs around the world, and even accused those listening to his sermon that they all have probably been "sexually immoral" at one point.
"Man meets woman, marries her, keeps his sex right there," he said in his sermon. "The children come, the chances of them getting a sexually transmitted disease, would you say is almost zero? You can say it."
But researcher Elizabeth Boskey challenged Robertson's ideology that monogamous, safe sex will prevent the transmission of STDs.
"Even if you had undergone regular screening, if you were infected while having sex with a partner who had not been tested in years, there is always the possibility that they were infected asymptomatically a long time before you got together – and just didn't know it," Boskey wrote in an article for About.com.
"Even when you are having sex with someone who is infected with an std, you won't necessarily get infected the first time you sleep together. Particularly if you intermittently practice safe sex, it could take months or even years."
Watch the video below, and tell us what you think about Phil Robertson's sermon.