He's 'A Good Man' – Nicole Kidman Relies On Husband Keith Urban And 'Strong Faith' In Wake Of Her Father's Sudden Death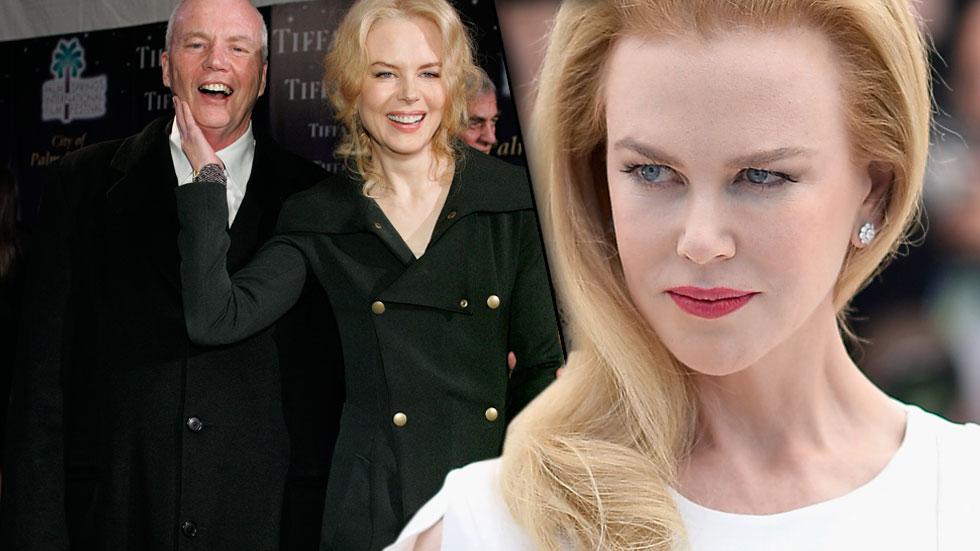 Nicole Kidman has been very candid about her struggle following the sudden death of her father, Dr. Antony Kidman, but now she tells Maria Shriver of the TODAY show that she has found solace in her husband, Keith Urban.
Not only has he acted as her beacon of hope, she also says that Urban reminds her of her father in various ways, which adds comfort to her life.
"By being a good man and choosing to protect his family and take care of himself and his kids," she told Shriver. "And walk the walk, if that makes sense, not just talk the talk."
Article continues below advertisement
In addition to her husband's constant support, the Aussie actress also revealed that she relies on her faith during hard times. She tells Shriver that she's "lucky" to have a great husband and "strong faith." Despite the devastating loss she suffered earlier this fall, she has been able to slowly move on as a result of her family and, of all places, Nashville, Tenn.
"Finding happiness happened in a huge way. And I love saying that, because I think for anyone that's in pain now or hurting, it's always good to hear other stories of people that go, 'It's going to be OK.'"