'Knowing We Are In The Hearts And Thoughts Of Others Is So Comforting': Heartbroken Nicole Kidman & Keith Urban Thank Public For Support​ Following Dad's Sudden Death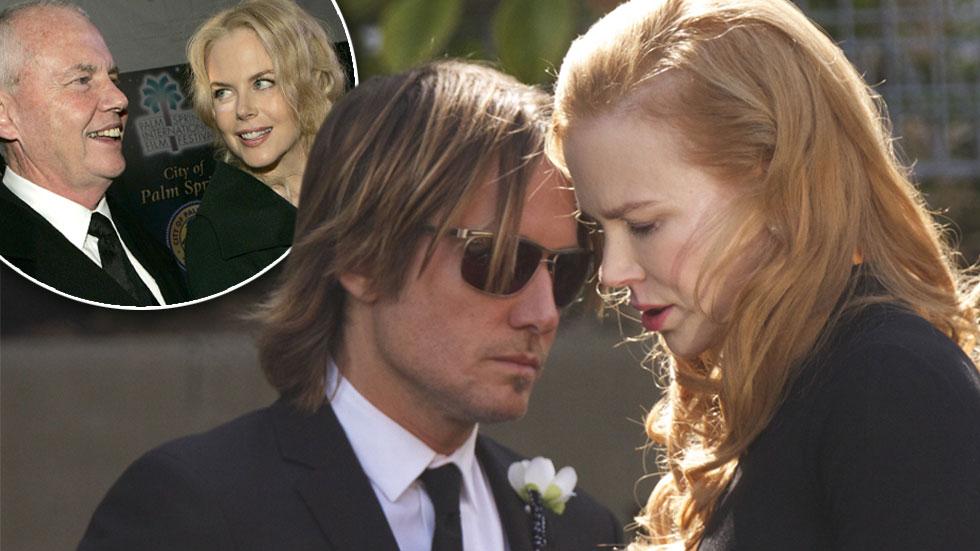 After weeks of mourning her late father following his sudden death, Nicole Kidman (along with husband Keith Urban) took to Facebook Monday to thank well-wishers for their kindness during the tragic times.
"We would just like to thank everyone for their love and prayers over these past couple of weeks," the Far and Away actress and country singer wrote on Facebook Tuesday. "We are all heartbroken, but knowing we are in the hearts and thoughts of others is so comforting."
Article continues below advertisement
"Sending love, Nic and Keith xx."
After canceling shows following his father-in-law's death, Urban was back onstage Saturday, playing in front of more than 20,000 fans at Hamilton, Canada's Tim Hortons Field.
As RadarOnline.com previously reported, the Grace of Monaco's father Dr. Antony Kidman, a psychologist, died at 75 on Sept. 12 during a Singapore vacation. Russell Crowe was among the mourners in attendance when the late doctor was laid to rest at Sydney, Australia's St. Francis Xavier Church Sept. 19.