'Out Of Her League & Embarrassing Onstage': Critics Lukewarm On Line-Forgetting Lindsay Lohan In Her First Official Speed-the-Plow Performance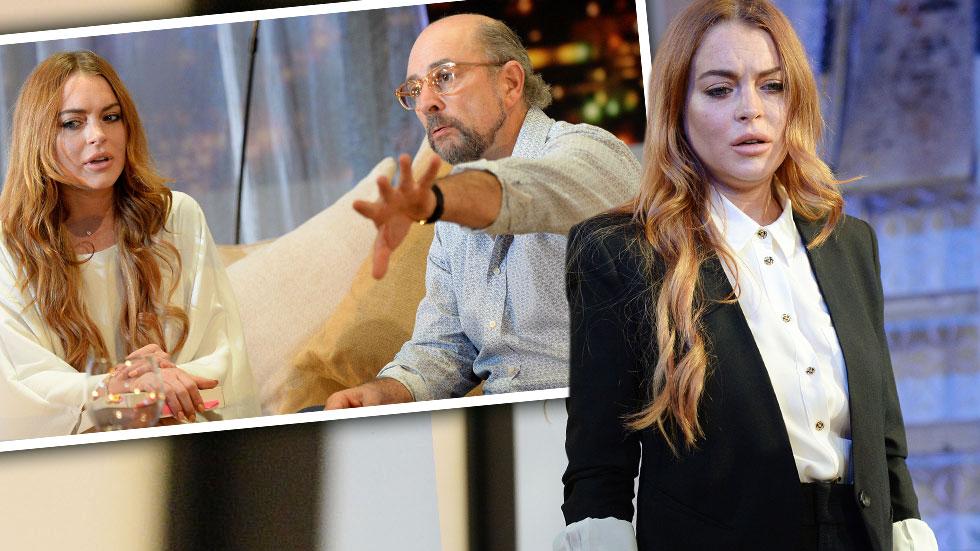 Lindsay Lohan was fed lines in her performance in David Mamet's Speed-the-Plow, which officially opened Thursday in London's Playhouse Theater.
The 28-year-old, attendees told the NY Daily News, continued to struggle professionally in her latest endeavor, both with her memory, and acting abilities, numerous critics said in their write-ups.
Mark Shenton of The Stage, an English theatrical publication, wrote that the Mean Girls star was clearly "out of her league" in the show, which co-stars The West Wing's Richard Schiff and English actor Nigel Lindsay.
Article continues below advertisement
"Whether it is down to nervousness or a lack of preparation," Shenton wrote, "the producers still need to ask if it is appropriate to have exposed her so publicly in this way, or audiences to it."
Calling Lohan's inclusion "unashamed stunt casting," Shenton noted that "there are plenty of far better qualified actresses in London who would have served the play much better."
In a later tweet, Shenton said Lohan was "cruelly out of her league & embarrassing onstage, still calling for prompts."
Quentin Letts, of Mail Online, had even harsher words for Lohan's inclusion in the Mamet work, calling it "a travesty of art," and deducing that without her celebrity, her chances of being cast would have been "discarded at the first audition."
Letts came down hard on the show's organizers for putting her in the production, saying they "sold their art for a potage of notoriety.
"Acting on the West End is no joke … the theatre is not just about money," he wrote. "It should be about truth and truth was absent last night."
Article continues below advertisement
One line from Lohan's character "Karen" brought a sense of unintentional, ironic comedy to the proceedings, as she said, "I know what it is to be bad, I've been bad."
LiLo did have a fan in The Guardian's Michael Billington, who said the red-headed starlet brought the right panache and charisma for her role.
"Aside from a single prompt, she holds the stage with ease and doesn't let the side down," he wrote, calling her's a "perfectly creditable performance."
As RadarOnline.com previously reported, the embattled starlet previously told Time Out London that appearing in plays "is all completely new to" her, and she figured she was "gonna be nervous" in the new endeavor.
The play will run until Nov. 29