Exclusive
Party Girl Lindsay Lohan Missing Rehearsals For Her Play, Claims Source — Inside Her Disastrous Theater Run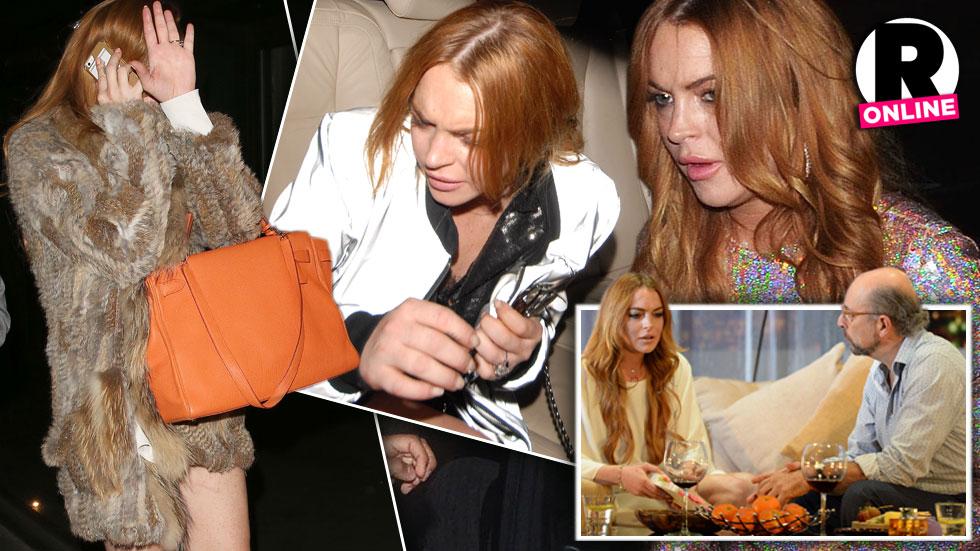 Last week, Lindsay Lohan made the debut in the soft opening of her play, Speed-the-Plow, in London's infamous West End, but the troubled actress disappointed critics by forgetting her lines. A week later, Lohan's play officially opened and she again continued to struggle with her memory. Now, a source close to the actress told RadarOnline.com that Lohan is falling back into her old party girl habits — and it could be taking a toll.
Article continues below advertisement
"Lindsay is going out a lot and not focusing," the source said.
On top of her partying, Lohan skipped out on practices leading up to the show's debut.
"Lindsay missed some of the rehearsals for her play," the source said.
While Lohan hasn't had any recent run-ins with the law, she does need to reign herself in if she doesn't want to lose her new gig.
"Lindsay needs to want it to keep it going," the source explained. "She's done well keeping out of trouble in London, so that's one good part. But now she needs to get back to learning how to work if that's what she wants to do."
As Radar has reported, critics have slammed her embarrassing turn in her theatrical debut. Caught grasping for her lines on multiple occasions, Lohan was clearly "out of her league," one critic wrote of her "embarrassing" performance.
Lohan — who went to rehab three times between 2010 and 2013 after two DUI scandals in 2007 — has been banking on easy work to make a living. But in the long run, the source said, that isn't going to keep her going.
"Lindsay can continue to make easy money for appearances," the source explained. "It makes working seem silly. But in the long term, those appearances are going to dry up and she will be left with nothing."