Exclusive
Off The Wagon? Kyle Richards 'Even More Concerned' About Sister Kim's Sobriety – Confrontation Caught On Camera!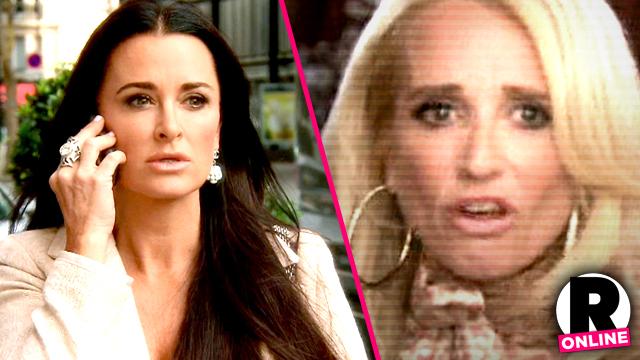 Real Housewives of Beverly Hills stars and sisters, Kim and Kyle Richards, went to Palm Desert last weekend to work on their relationship, with cameras in tow, as there are new fears Paris Hilton's aunt has suffered a setback in her sobriety after Kim's "bizarre behavior" in Amsterdam created issues between the two.
"Producers of RHOBH are finally getting the drama they wanted as filming winds down, a source tells RadarOnline.com exclusively. "Kyle doesn't want to believe that Kim has fallen off the wagon, but needed to spend time with her to talk about it. Naturally, cameras from the show had to be there to document it."
Article continues below advertisement
But if the getaway was meant to quell concerns about Kim's drinking, the plan backfired, as the source tells RadarOnline.com that Kyle is even more worried about her sister.
"Let's just say after the weekend was over, Kyle had even more concerns about Kim's sobriety. There were tons of tears, and Kim got very defensive when confronted by Kyle about accusations she had indeed suffered a setback in her recovery."
Article continues below advertisement
Sources close to Richards emphatically denied she had suffered a setback in her recovery and blamed producers for .
"Kim was extremely jet lagged and tired. It was a very long plane flight, and hadn't been sleeping well. Look, Kim can be a bit of an airhead, so throw that in with no sleep, and she could seem out of sorts," a Richards family pal tells RadarOnline.com. "Absolutely committed to her sobriety, Kim is disgusted anyone would question it.
"This has been a storyline in the show for a long time, and Kim is disgusted anyone, including the show's producers would exploit it for ratings."
Kim just "wants to finish filming for the season, and stop being made to be the subject of yet another stupid storyline on the show. It's old, tired and boring.
"She is completely over it," the insider added.