Katy Perry's Childhood Love Letter To Former Crush Goes Up For Auction – READ Her 11-Year-Old Words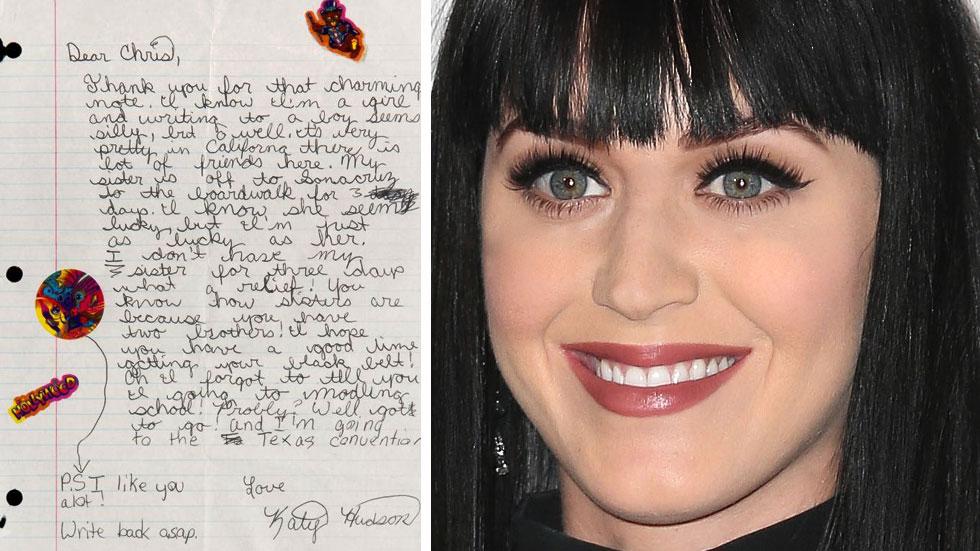 Katy Perry might be young in love these days, but at one point she was even younger and maybe even more in love!
An auction site has gotten ahold of a love letter that Perry wrote in 1995 to a lucky boy named Christopher Villar. Based on the letter, it seems the not-yet-famous performer met him at camp and continued to see him at evangelical rallies their families attended.
The full-page note seems to be in response to a letter Villar had sent to her. Despite being only 11-years-old, the "Dark Horse" singer was certain she really liked this boy, as her postscript says, "I like you a lot! Write back a.s.a.p."
Article continues below advertisement
The pop sensation even accessorized her letter with Lisa Frank-style stickers to give it a little extra pop! The starting price for the one-of-a-kind love letter is $300 and is expected to sell for $600-$800.
Would you bid on a Katy Perry love letter? Sound off in the comments below!