Grandma Reveals She Rescued Anna, Now Terrified Honey Boo Boo In Danger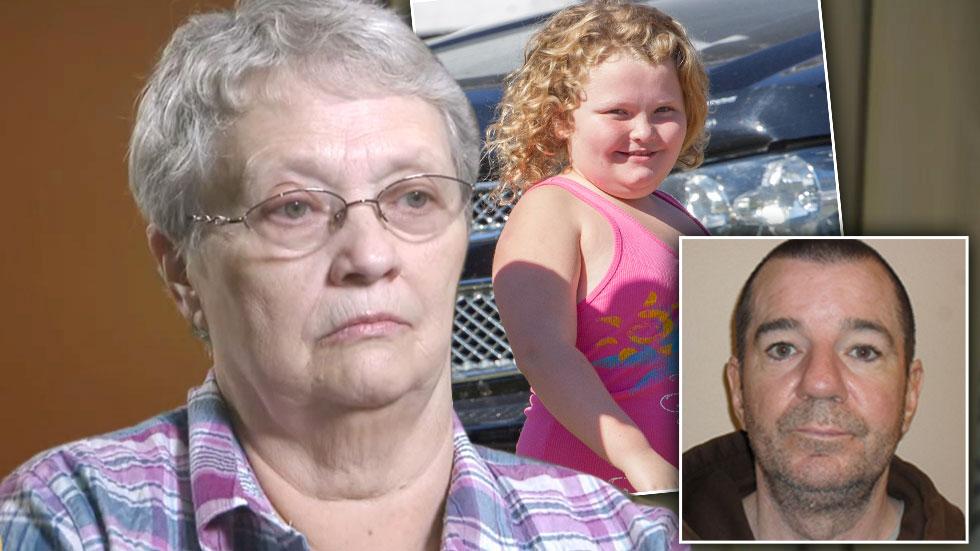 The Honey Boo Boo scandal has gone from bad to worse, and even "Mama June" Shannon's own mother, Sandra Hale, has been pulled into it.
In a new interview, Hale reveals that Georgia's Child Protective Services has been actively involved in getting to the bottom of Mama June reconnecting with 53-year-old convicted child molester Mark McDaniels.
"The only thing I can tell you is that I said to please look into it carefully and closely," she says. "They assured me they would."
Article continues below advertisement
Hale has reason to be so concerned, confessing that she was the one who helped her then-8-year-old granddaughter, Anna "Chickadee" Cardwell, through her horrific ordeal.
"What my reaction was is I wanted to kill him," Hale confessed of the day she found out McDaniels had been molesting the now 20-year-old mom.
"I took her to the police station and filed the charges on her behalf because she was a minor," she continues. "I was looking out for her best interests and I wasn't going to let this go away."
Now Hale is terrified that if Mama June, 35, continues to allow McDaniels around Alana "Honey Boo Boo" Thompson, she'll have to relive her worst nightmare.
Asked if she thinks 9-year-old Honey Boo Boo could be a target for McDaniels, Hale responds, "Yes. The reason I say that is because that's about the same age he likes. The same age he messed with Anna."
She also firmly believes that her daughter is involved with McDaniels again, despite Mama June's insistence that she's not.