Hank Baskett Caught Wearing Wedding Band While Grocery Shopping – After Kendra Kicked Him To The Curb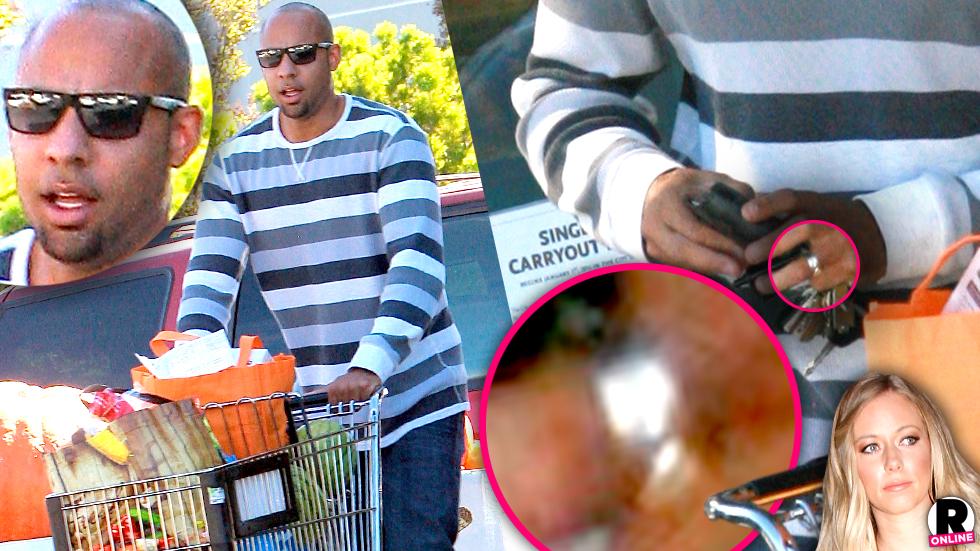 Is all well on the western front?
Based on these pictures, it looks like Hank Baskett and Kendra Wilkinson are on the mend! The former NFL star was spotted grocery shopping at Whole Foods with a basket so full it could feed his entire family!
But that's not all the cheating husband was caught doing while running errands. The reality star was also wearing his wedding band, which would indicate that not only are he and his devastated wife not getting divorced, it would also mean they could be on the mend despite what's airing on their reality TV show!
Article continues below advertisement
As RadarOnline.com previously reported, Kendra went on a foul-mouthed tirade against Baskett in a newly released clip from Kendra On Top. The former Girls Next Door star flipped out while grasping a glass trophy that was dedicated to her not-so-estranged hubby for being a great husband and father to their two children, Hank IV and Alijah.
"To the world's greatest husband and father – that's gone," she declares. "F**k you I'll smash this over your head."
Despite giving it is all to get her to hear him out, Baskett ultimately ends up getting kicked to the curb in the upcoming episode. But it looks like he made it back into her good graces.