Exclusive
Jennifer Who? Gwyneth Paltrow Bans Chris Martin From Mentioning Girlfriend Lawrence To Their Children, Claims Source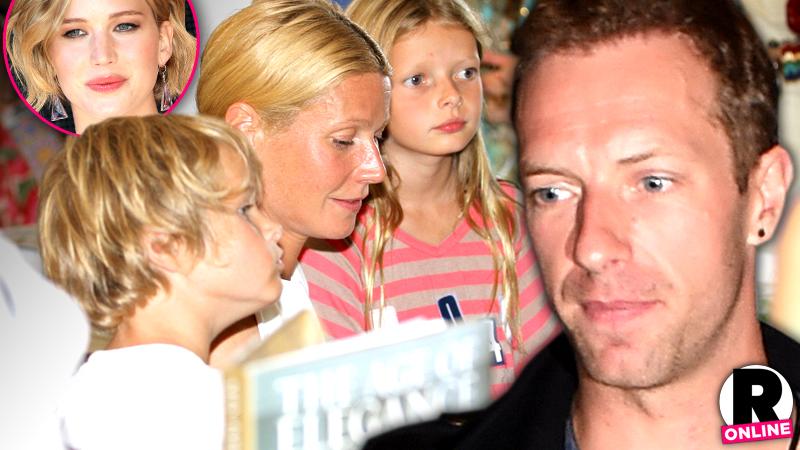 So much for an amicable split! Ever since Chris Martin has consciously re-coupled with girlfriend Jennifer Lawrence, his estranged wife Gwyneth Paltrow has been scrambling to keep the Hunger Games actress away from their kids, RadarOnline.com has learned. In fact, according to one source she's even banned Martin from mentioning her in front of them!
"Gwyneth is doing everything possible to make sure Chris' girlfriend, Jennifer isn't mentioned in front of Apple and Moses," a source told Radar. "She doesn't want them upset by Chris' 'younger lady friend,' which is how Gwyneth refers to Jen. Explicitly instructed by Gwyneth, Chris has been told not to discuss his girlfriend in front of the kids."
Article continues below advertisement
Furthermore, the source said, "Gwyneth has told Chris she absolutely does not want any of Jen's personal items left behind at Chris' house, that the kids might come across."
Over the weekend, Paltrow celebrated her 42nd birthday, at her Brentwood mansion, and as RadarOnline.com previously reported, Martin was in attendance.
But tensions have grown between the two, as Martin told his former wife of ten years, that his new relationship was getting serious.
"Gwyneth was absolutely stunned ​when Chris told her he wants to introduce the kids to Jennifer," the source previously revealed. "It won't be happening right away, Chris wants to make sure this relationship is going to just fizzle out before taking such a big step."
"But he sees this relationship going the distance," the source said. "This has been a huge blow to Gwyn's ego because she has always bragged that she has Chris wrapped around her finger."
Article continues below advertisement
Indeed, Paltrow and Lawrence almost had a very awkward run-in as she was picking up their kids from Martin's house as the young starlet was spotted on the same road, just minutes apart.
And there have even been signs that Paltrow isn't ready to give up her husband just yet. Eyebrows were raised when Paltrow's GOOP website recently featured a monogrammed pair of underwear with her initials"GKPM," sold for $75.
The source said, "It seems like Gwyneth is trying very hard to show the world that she is still Mrs. Chris Martin. Why would anyone want to buy monogrammed underwear with her initials on it? It's creepy and weird."
Paltrow's rep didn't immediately respond to request for comment.