Exclusive
Parting Gift! Charlie Sheen's Dumped Porn Star Ex Brett Rossi Will Keep $100K Engagement Ring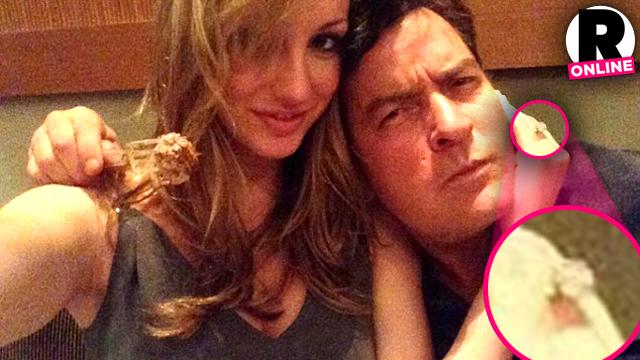 Charlie Sheen, boyfriend of the year? Even though the Anger Management star is parting ways with porn star fiancée, Brett Rossi, RadarOnline.com has learned that the generous actor is allowing her to keep the engagement ring — which is at worth at least $100,000 — as a memento of their time together.
"Charlie bought the ring for Brett and would never ask for it back," an insider told RadarOnline.com. "Brett can do whatever she wants with the ring, and will also keep all of the clothing, handbags, and other jewelry he gave her."
Article continues below advertisement
The source explained, "Charlie is extremely generous with the people he cares about."
Sheen confirmed the news to RadarOnline.com yesterday via a statement from his rep, Jeff Ballard, insisting that while Rossi is a "terrific gal," he ultimately decided to focus full-time on being a dad.
"Scotty and I had a great year together as we traveled the world and crossed a lot of things off our bucket list," Sheen said in a statement to RadarOnline.com via his publicist, Jeff Ballard. "She's a terrific gal, but we've mutually decided to go our separate ways and to not spend the rest of our lives together."
Sheen kicked Rossi out of his Beverly Hills mansion after the couple had been fighting non-stop because of her jealousy and insecurities.
"Charlie just wanted to hang out with his friends, but Brett always pitched a fit when he did," the insider previously said.
For now, Sheen plans "on remaining single and just hanging out with his kids," the source added.