A Little Gossip Girl? Or A Mini-Green Lantern? Blake Lively & Ryan Reynolds Expecting Their First Child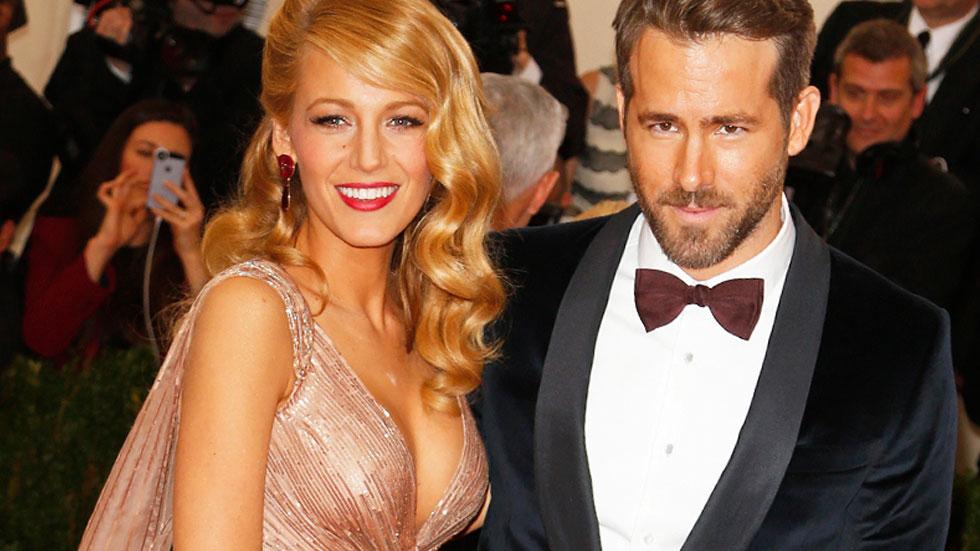 Blake Lively, via her website Preserve, announced she and Ryan Reynolds are expecting their first child.
The 27-year-old Gossip Girl star posted an image of herself caressing a well-developed baby bump as part of a larger post in which she wrote about "that special moment at the creation of family," giving props to "all the expecting mothers out there."
The A-list couple's romance began on the set of 2011's The Green Lantern, leading to their Sept. 2012 wedding in South Carolina.
Article continues below advertisement
Lively, perhaps, foreshadowed her pending maternity in a recent Marie Claire interview, saying she's "gotta get started" building a family with her hunky hubby.
"If I could spit out a litter of kids, I would," the gorgeous Lively told the publication, on the heels of another interview a month earlier with Vogue, in which she predicted the 37-year-old Waiting... star was "going to be a great father and leader and patriarch.
"He's so meant to be all of those things … the fact that he lived so much before we got together, he's the exact realized person that he should be. And so I get to share my life with the person he's become, and we get to grow from there."
Congrats to the new parents to-be!