Exclusive
It's War! Jason Hoppy Battling Bethenny Frankel To Keep Daughter Bryn Off Of 'RHONY'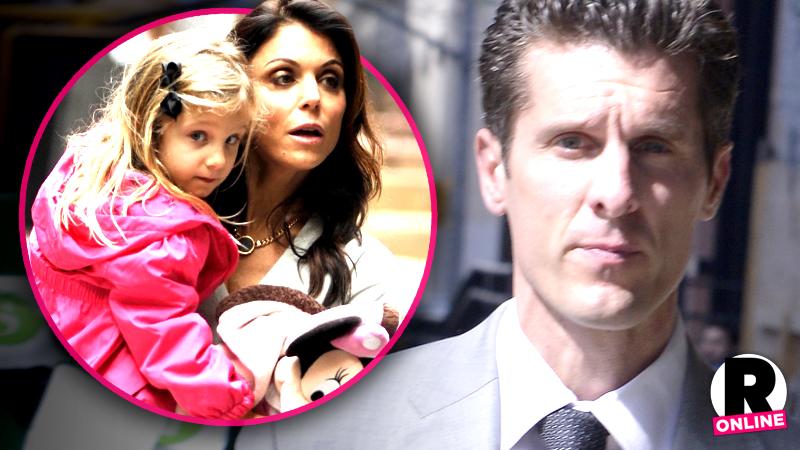 Bethenny Frankel's words could be coming back to haunt her! RadarOnline.com has learned that her estranged husband, Jason Hoppy, will cite negative comments his estranged wife made about the Real Housewives of New York, in a courtroom fight to prevent the Skinny Girl mogul from having their daughter, Bryn, 4, appear on the upcoming season.
An insider told RadarOnline.com that Hoppy's lawyer's will be filing legal documents and "quoting Bethenny's own words after she left RHONY, in which she had less-than-flattering things to say about her time on the show. Why would any parent who had such awful things to say about their time on the Housewives franchise allow their child to appear on it?"
Article continues below advertisement
"It's revolting to Jason that Bethenny would even entertain the idea of filming with Bryn," the source said. "Even though Bryn filmed with the couple on Bethenny's Bravo spin-off show, Bethenny Ever After, Jason was usually there. It was a controlled environment. RHONY usually turns into a drunken screaming fest, and Jason doesn't want his daughter in that environment."
Among the statements Hoppy's legal team will include in the filing, will be a speech Bethenny made during an appearance at at the Penn State Milton S. Hershey Medical Center's Seasons of Health event, in which she said recalling memories of filming the RHONY were akin to "flashbacks from Vietnam."
Even more shocking, in 2011, Frankel told Hollywood Life, "I wouldn't want to be on the show RHONY. I wouldn't be proud to show that to my daughter. I'm proud of my show Bethenny Ever After. I wouldn't want her to see women being rewarded for bad behavior. I want her to see women can get along with one another."
Filming for RHONY is currently underway. Lawyers for the former couple are expected to hash the issue out in the next few weeks.