Exclusive
Snubbed! ABC Tells 'Boring' Desiree Hartsock They Won't Pay For Her Wedding — 'Bachelorette' Star 'P*ssed'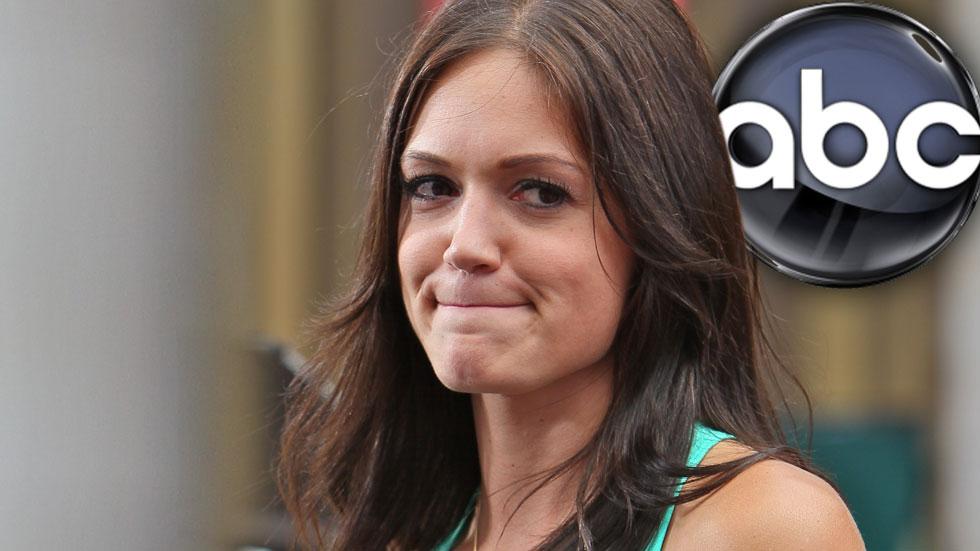 More than a year after Bachelorette star Desiree Hartsock finally got a ring from her prince charming Chris Siegfried, RadarOnline.com has learned that her fairy tale is not going to have the ending that she'd hoped. According to insiders, ABC has backed down from paying for the "boring" reality star's nuptials, and she's "pissed!"
In the past, the network ponied up more than $300,000 per couple for the rights to air a Bachelor or Bachelorette wedding, an insider confirms. But now, "They told Des they're not going to pay her anything," the source said. "They're not even going to put the wedding on TV."
Article continues below advertisement
"Des is just boring," the source said. "And plus, ratings for Sean and Catherine's wedding weren't that great."
"ABC obviously has plenty of money, but with so many of the show's couples going the distance lately, it seems like they're getting sick of having to shell out for all these weddings," the source continued.
In fact, the source claimed, they've told recent Bachelorette star Andi Dorfman that they're not going to pay for her wedding either!
"They might change their mind on Andi because she and Josh are so popular," the source said. "But Des isn't getting anything, and she's pissed."
But still, she's going ahead with her walk down the aisle. Radar has exclusively learned that Hartsock and friends are currently in Palm Springs for her bachelorette celebrations — with no cameras in tow.
Do you think ABC should pay Des for the rights to her wedding? Would you watch her big day? Let us know in the comments!