Cashing In Before Prison! Teresa Giudice Getting Paid For Promotional Appearance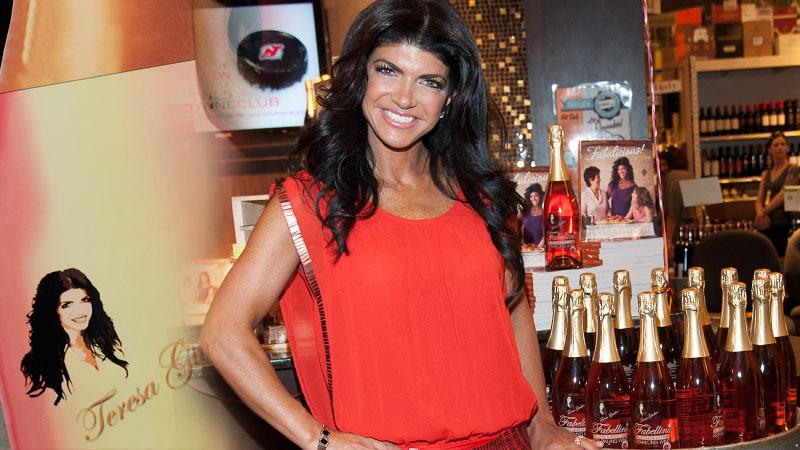 With a prison sentence looming, Teresa Giudice is getting paid for a promotional appearance at a New Jersey restaurant on Wednesday night at which she will be signing bottles of her sparkling wine, Fabellini, RadarOnline.com has exclusively learned.
"Teresa is being paid $5,000 to sign bottles of Fabellini, which is being paid by the distributor of the sparkling wine. The signing is taking place at The Godfather restaurant in New Jersey," a source told Radar.
Article continues below advertisement
"The eatery will be having Fabellini drink specials all night, and Teresa will be getting a percentage of those sales as well. She is desperately trying to make sure she can make as much money as possible, before the potential prison sentence she is facing."
On September 23, Teresa and hubby Joe Giudice will finally be sentenced in their fraud and tax evasion case.
Joe is facing 47 months in prison, and Teresa could be sentenced to 44 months behind bars.
However, Teresa is telling friends that she is confident she will avoid prison.
"Teresa has been telling friends she doesn't think there is any way the judge will send her to prison because she is a mother of four girls," the insider told Radar.
"Teresa is planning on saying she just went along with whatever her husband Joe gave her to sign, and never paid attention to the details."
"Lawyers for the couple will ask for leniency and probation for both, with no jail time," according to the source. "Teresa is very positive that the United States Justice Department won't recommend that she go to jail either. She is very eager to review what prosecutors are asking for. Of course, the judge will have the final say."
For now, Teresa is "looking forward to meeting her fans," the insider added.
"She refuses to even discuss the possibility of going to prison, so these promotional paid appearances are a nice diversion for her."