'Petty,' 'Oblivious' & 'Monstrous!' 'Rolling Stone' Bashes Kardashian Family's 'Gargantuan Egos' After 'GQ' Slams Kim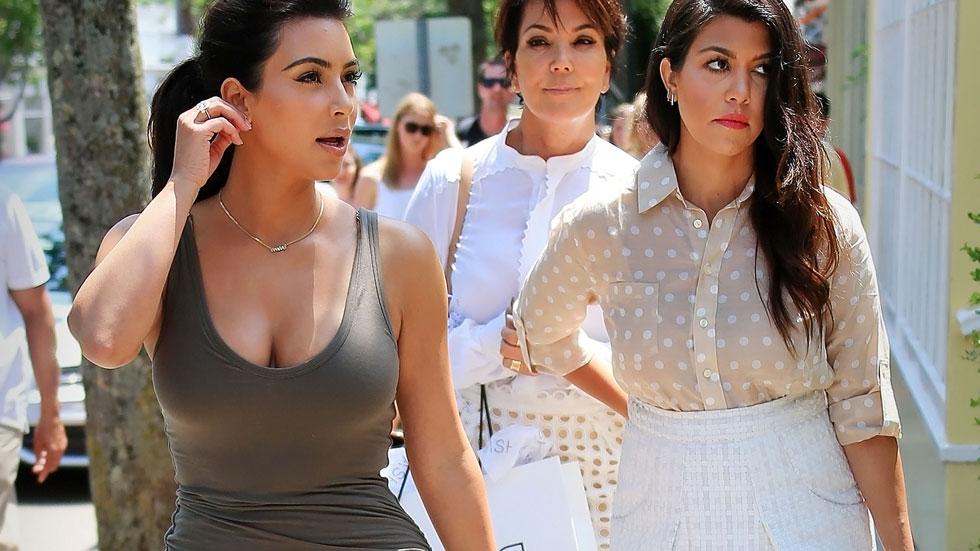 The hits just keep on coming for the Kardashian family! After GQ U.S. slammed Kim Kardashian, saying they didn't necessarily agree with their British counterpart's decision to name her Woman of the Year, Rolling Stone has hopped on board the hate train with a blistering article calling the reality TV family "petty," "oblivious," and "monstrous!"
In a scathing article titled, "The Kardashians: The Egos That Ate America," Rob Sheffield writes that the only reason the Kardashians have outlasted every other reality TV empire – Jersey Shore, The Hills, Real Housewives, etc. – is because they "simply always believed they were celebrities - endlessly amused with themselves, endlessly oblivious to one another."
Article continues below advertisement
But it doesn't stop there. Sheffield continues to slam the Kardashian klan for their actions both on- and off-screen.
"Their vanity is impervious to the outside world...Their gargantuan egos, their petty jealousies, their catty feuds, the effort-vs.-eye-roll they put into reciting their lines, their commitment to frivolity at all costs -- these are seductive qualities in a reality TV star, however repugnant they might be in real life."
Whether or not the Kardashians' "dramas" are real will always be something up for debate, but the Rolling Stone writer attacks their personal problems, too, such as Khloé Kardashian's public battle with ex-husband Lamar Odom.
"They do not learn, grow, mature, suffer, any of that HBO Sunday-night business," Sheffield writes. "They do, however, take pole-dancing classes. And get mad when Mom crashes the pole-dancing classes."
"You might loathe the Kardashians, and that's more than understandable," he states. "But there are hardly any ex-fans of the Kardashians, because all they ever promised is what they keep delivering: a journey into the American ego at its most luridly monstrous, with lots of shopping."
What do you think about the Kardashians? Let us know in the comments!