Exclusive
'RHONJ' Homewrecker? Nicole Napolitano & Melissa Gorga Used Nicole's Affair Rumors To Amp Up Their Story-Lines, Source Claims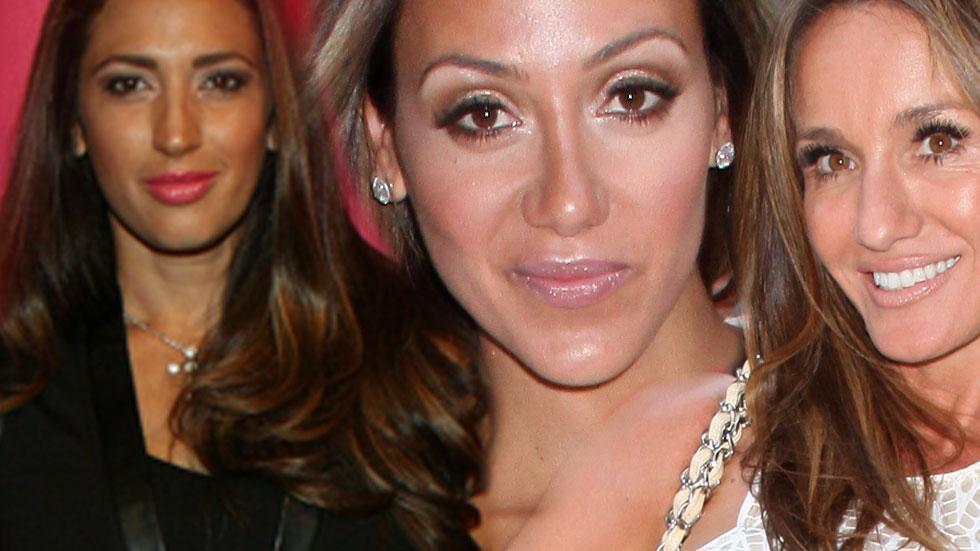 Article continues below advertisement
"Amber wasn't filmed talking to Melissa about Nicole cheating," a friend of the Housewives told Radar. "Nicole and Melissa made it a storyline for themselves."
According to the source, "Amber told Melissa in private that people had been telling her that Nicole had an affair, but Amber didn't believe what she was hearing."
"Melissa then advised Amber to hold onto that information and use it later on," the source said.
But then Gorga was the one who used the information to her own advantage.
"Melissa put it in her back pocket and used it to stir up drama later," the source said.
And prior to the drama being caught on camera, Marchese had actually approached Napolitano about the allegations.
"Amber had already talked to Nicole about the rumor prior to the scene where Melissa confronted Nicole about what Amber had told her," the source said. "Amber and Nicole talked about it — but then Nicole stopped communicating to Amber about it."
Napolitano then pretended to act surprised when Gorga told her about the rumors — and after that is when the fight went down.
"Melissa stabbed Amber in the back and made alliances with the twins," the source said. "They were getting everyone riled up after that and then the fight happened the next week."
Marchese hadn't intended for the rumors about Napolitano's cheating to be repeated.
"Amber didn't want to create drama," the source said. "Melissa and Nicole were the ones who used the information to light the fire."