Exclusive
Cheap Date? Lisa Vanderpump Leaves $5 Tip on $500 Tab At Beverly Hills Restaurant – 'Most Obnoxious Woman Ever!'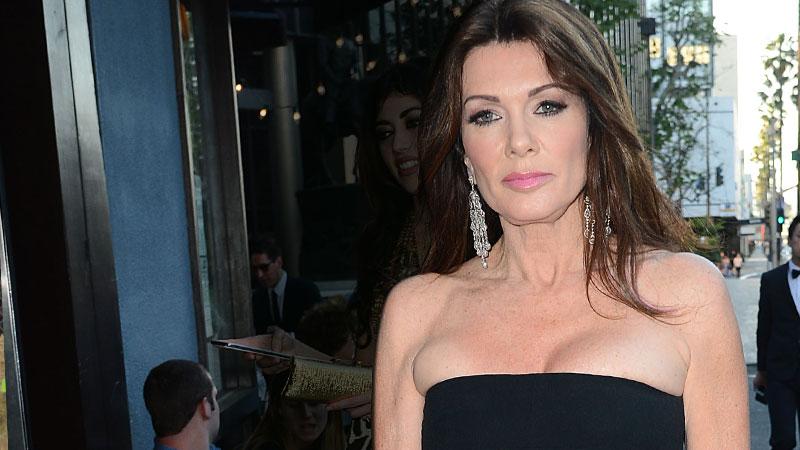 Real Housewives of Beverly Hills star Lisa Vanderpump and her husband Ken Todd are self-made restauranteurs, but maybe the Brits need a refresher on how the service industry works in the U.S. According to a source, Vanderpump and Todd left a paltry $5 tip on a $500 bill during a recent Beverly Hills meal — and were hardly model customers, to boot!
Vanderpump and Todd were spotted recently at Bar On 4, located inside of Neiman Marcus in Beverly Hills, the source told RadarOnline.com exclusively.
Article continues below advertisement
"They ordered a ton of food and drinks and stayed for several hours," said the insider. But when it came time to settle up, "They left $5 cash on a $500 bill!"
As if that wasn't bad enough, Vanderpump, who has owned 26 restaurants worldwide, had no manners while she was there, the source claimed.
"She comes into Bar on 4 quite often," the source said. "She is always loud, and doesn't treat any of the staff with respect."
Employees of her own restaurant, Villa Blanca, have raised similar claims of a difficult working environment: As RadarOnline.com has reported, former employee Karina Bustillo just won $100,000 in punitive damages stemming from a sexual harassment lawsuit brought against former manager Michael Govia. And in 2012, Vanderpump and Todd were sued by former dishwasher Ricardo Velasco over "discrimination" and "wrongful termination" claims. Velasco was awarded a lump sum of $75,000.
Article continues below advertisement
In the wake of those legal troubles, Vanderpump is selling flagship restaurant Villa Blanca.
"She is the most obnoxious woman ever and gets what she gives," the source told RadarOnline.com.
A rep for the couple insisted, "As owners of 26 dining and nightlife establishments over the decades, Ken and Lisa have always been very cognoscente of a generous tipping."
UPDATE:
Ginger Reeder, Vice President of Corporate Communications at Neiman Marcus Group Services, said in a statement, "We have investigated the story circulating with regards to Ms. Vanderpump and have found there to be no truth to the malicious information being spread. While it is our corporate policy not to comment on the shopping habits of our customers, however in this regard, I can confirm that Ms. Vanderpump is always a gracious customer and has not dined in the store in recent months. We have found nothing of credence in the story being circulated."
Are you surprised at Vanderpump's alleged tip? Let us know in the comments!