Baby Back Booty? Kim Kardashian Says She's On A Ribs Diet -- But It Can't Be Working Well, As Her Skirt Popped Open!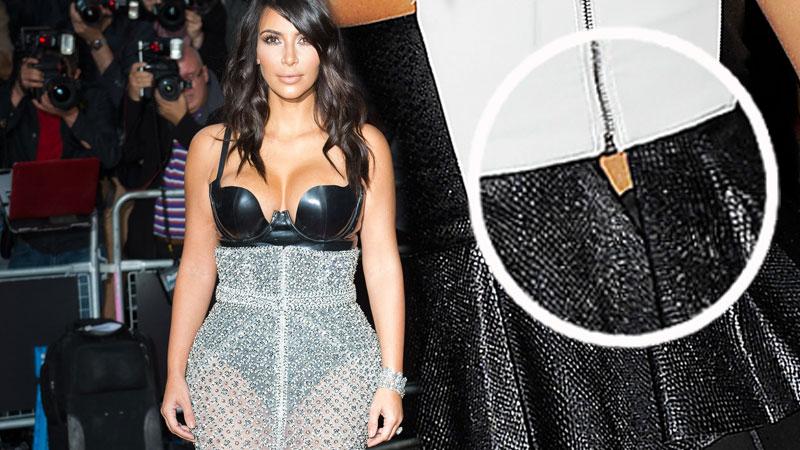 Kim Kardashian's usually an open book about her body issues, for better or for worse, and the socialite raised a few eyebrows this week when she touted her latest dietary strategy: short ribs.
Speaking to the BBC in London, the GQ Woman of the Year opened up about her culinary cravings when traveling across the pond.
"Every time I come to London, I have an obsession with ribs!" the 33-year-old told the BBC's Nick Grimshaw Wednesday.
Article continues below advertisement
She said that after the GQ Awards on Tuesday, "We were rushing to get to Hakkasan after the awards and we just sat and ate so many ribs.
"It's my favorite thing to do when I'm in London. And it's low carb. I'm obsessed with ribs."
While it might be low-carb, the social media superstar might not be too pleased with the effects of "so many ribs," as her skirt busted apart during a promotional outing for the Kardashian Kollection at Claridge's Hotel later in the day.