'Absolutely Green' Khloe Kardashian Admittedly Needed Work On The X Factor, Former Co-Host Mario Lopez Says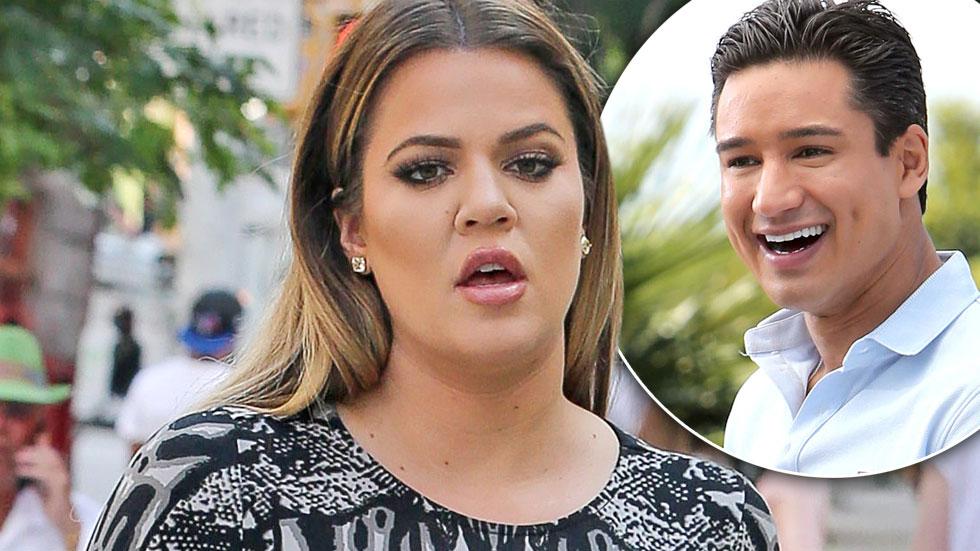 Khloe Kardashian's casting as a co-host on The X-Factor turned out to be a bad match, as the reality star was shown the door after one season, and on Tuesday, Mario Lopez told Howard Stern the youngest Kardashian sister made no bones of her inexperience as a TV host when joining the since-canceled Fox talent show.
Lopez, appearing on The Howard Stern Show Tuesday, was prodded by the King of All Media over his time working alongside the socialite.
Article continues below advertisement
"Was that painful for you?" Stern asked the show biz vet. "You've been on TV, you've done a lot. She's a reality star, nothing against her, but for goodness sakes, there's no polish there, there's no panache. It's more of a publicity stunt."
Lopez responded, "She was very cool in a sense that she said, 'You know Mario I'm absolutely green and I'm gonna lean on you.' And I was like, 'Don't worry, I got your back.'"
Asked if he was surprised of Khloe's casting, Lopez acknowledged the name value Khloe brought to the table.
"I get the producers' thinking, obviously, that the whole family is extremely popular and strikes a chord one way or another," the former Saved By The Bell star said. "What are you gonna do Howard, I'm not the one making those decisions."
Lopez said he didn't mind working with Khloe and tried to do his best on the show, regardless of the circumstances.
Article continues below advertisement
"Kris claimed that the chemistry between Mario and Khloe just didn't work and that Kim or Kourtney would be a better fit," the insider revealed.
Despite the rocky times, Lopez had nothing negative to say about his experience alongside Khloe.
"Personally I got along with her great," he said. "I have no issue working with Khloe, she was cool with me."