Fighting For Justice: Kelsey Grammer Pleads To Keep Sister's Suspected Killer Behind Bars In Colorado Hearing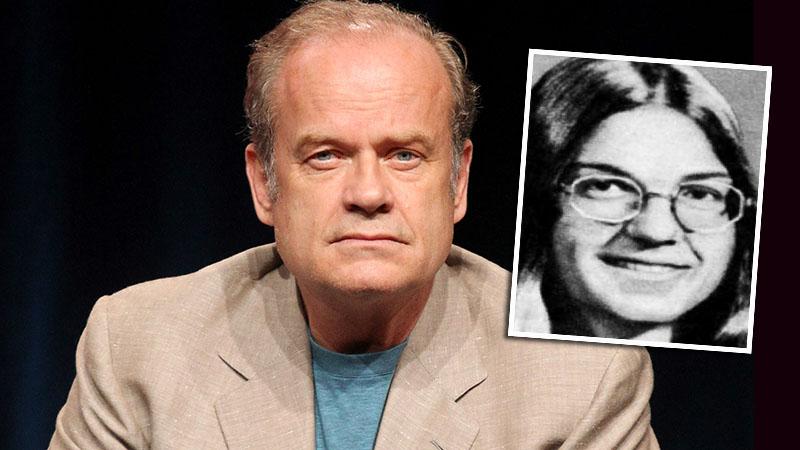 Kelsey Grammer will not let his beloved sister's killers go free.
Nearly 40 years after Karen Elisa Grammer was brutally kidnapped, raped and murdered at just 18, The National ENQUIRER can exclusively reveal the Frasier actor attended a hearing to oppose parole for a felon suspected of being involved in the killing.
Three men attacked the teen as she was leaving her job at Red Lobster in Colorado Springs, Colorado on July 1, 1975— and police believe another man, Michael Corbett, was also at the scene.
Article continues below advertisement
The 59-year-old criminal was sentenced to life in prison for two previous murders, and recently became eligible for release into a halfway house.
At the Denver Community Corrections hearing on August 20, Kelsey, 59, pled for authorities to keep Corbett locked away.
"I heard he said that Karen was stabbed 47 times, raped and tortured and that Michael Corbett was there in the beginning on the murder," Corbett's wife Rosemary Chinangwa exclusively told The ENQUIRER, adding that her husband "did not rape or kill her."
It seems like Kelsey's plea won over the board: A liason for the Denver Department of Corrections confirmed to The ENQUIRER that Corbett was "denied placement in a community halfway house."
Kelsey's publicist also confirmed to The ENQUIRER that the star attended the hearing.
The father of six and ex husband of Real Housewives of Beverly Hills' star Camille Grammer also testified at the parole hearing of another man involved in the murder, Freddie Lee Glenn, 57, in July.
"I accept that you live with remorse, but I live with tragedy every day," Kelsey reportedly said in a video testimony at the July 28 hearing. "I accept your apology. I forgive you. However, I cannot give your release my endorsement."