'A Complete Idiot': Kim Kardashian's BFF Jonathan Cheban Talks Paris Trampling Incident - 'Really Smash His Face In'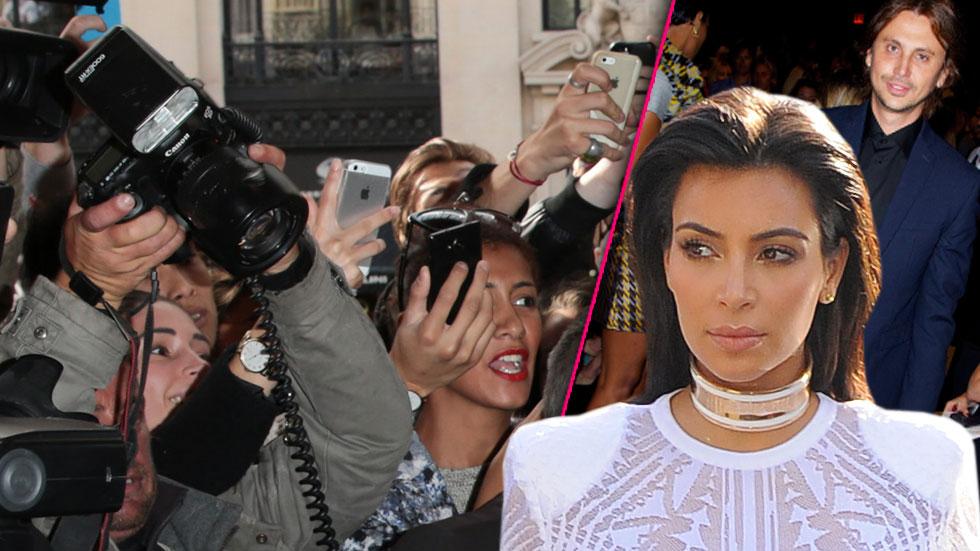 Kim Kardashian's BFF Jonathan Cheban will always have her back, even if it means someone else gets hurt! Cheban talked to OK! magazine about the reality starlet's trampling incident in Paris, and he seems to think that security should have been a lot harsher than they were at the time.
"That guy is a complete idiot," Cheban said. "I wish they kicked him even harder. Next time Kim's security can really smash his face in.
Article continues below advertisement
"It's embarrassing for the police and everybody involved that they allow this stuff to happen," Cheban said. "This guy, he just makes jokes of them so it looks bad for them."
But the incident isn't stopping fashion-crazed Kardashian from attending any shows! In fact, she and husband Kanye West added even more security to their team so as to avoid any potential problems. The couple even brought along their daughter, North, to the Givenchy fashion show.
It looks like everything is safe and sound!