Exclusive
'Disgusting!' Melissa Rivers Bombarded By 'Sleazy' Attorneys Hoping To Cash In On Mom Joan's Death By Filing Wrongful Death Lawsuit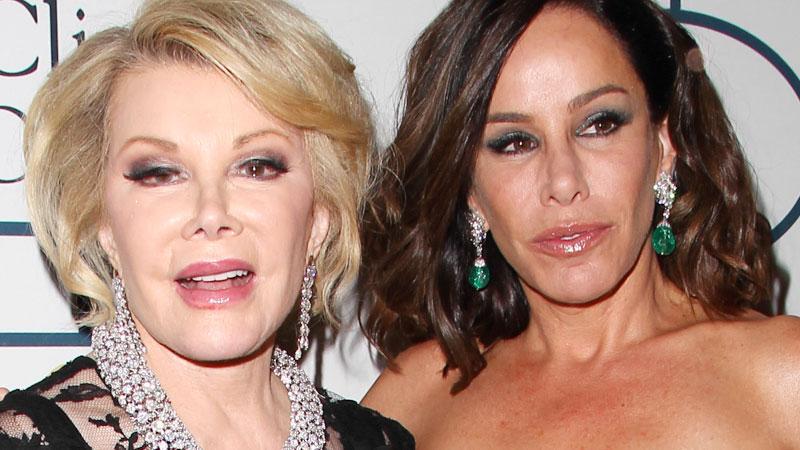 Whatever happened to rest in peace? Iconic comedienne Joan Rivers passed away just yesterday, but that isn't stopping "sleazy" lawyers from hitting up her daughter Melissa about filing a potential wrongful death lawsuit, RadarOnline.com has exclusively learned.
"Melissa has been contacted via e-mail and several phone calls from no-name attorneys hoping to cash in on Joan's death," an insider revealed. "It's absolutely disgusting that Melissa even has to deal with this at this time. To Melissa's surprise, a close friend even offered his legal services about filing a lawsuit!"
Article continues below advertisement
"There might be a time for Melissa to consider doing that, but for now, she is focused on planning a proper send-off celebration for Joan," the source said. "She is awaiting the official cause of death, and the findings of the New York Medical Examiner's investigation into the clinic where her mother suffered the complications that ultimately led to her death."
As Radar reported, Rivers' death was especially shocking because she had been given medical clearance before undergoing the doomed endoscopy last week.
Sources close to Melissa believe "that if Joan had the endoscopy at a hospital, she could have survived, because they are equipped to deal with a patient that crashes or suddenly has a problem," an insider said. "Outpatient clinics just aren't equipped to handle those sort of emergencies.
"But Joan trusted her gastroenterologist, and had no reservations about having the endoscopy done at Yorkville," the source explained, and it proved fatal.