Exclusive
'Hoping For A Miracle': Joan Rivers Moved From ICU Because 'Nothing More Could Be Done' - Source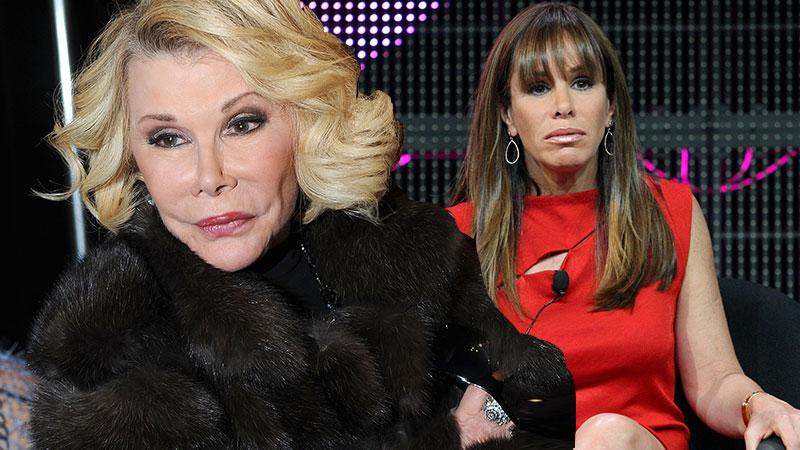 Joan Rivers was moved out of the intensive care unit at Mount Sinai hospital in New York City on Tuesday night because "nothing more could be done" for the ailing comedienne, an insider tells RadarOnline.com. Now, as the iconic star is "being kept alive by machines," says the source, her daughter Melissa faces a heartbreaking decision.
"Joan was moved out of the ICU at Mount Sinai on Tuesday night," an insider told Radar.
Article continues below advertisement
Her daughter, Melissa, "has been by her mother's side consistently," the source revealed, ever since she was admitted to the hospital last week following an incident of cardiac or respiratory arrest sustained during throat surgery.
"It's very sweet to witness how attentive Melissa is to her mother," the source continued. "Melissa is Joan's power of attorney, and she could be facing a very tough decision very soon: whether or not to take her mother off of life support. Everyone is hoping for a miracle, but it isn't looking likely."
Earlier Wednesday, Melissa released a statement about her mother's condition.
"My mother has been moved out of intensive care and into a private room where she is being kept comfortable. Thank you for your continued support, " the statement said.
Media reports have claimed that Joan's advanced medical directive stated she didn't want to be on life support.