Evil Bedside Manner? Female Doctor Accused Of Poisoning Physician Boyfriend With Antifreeze In Texas; Allegedly Served Him 'Special Coffee From Colombia'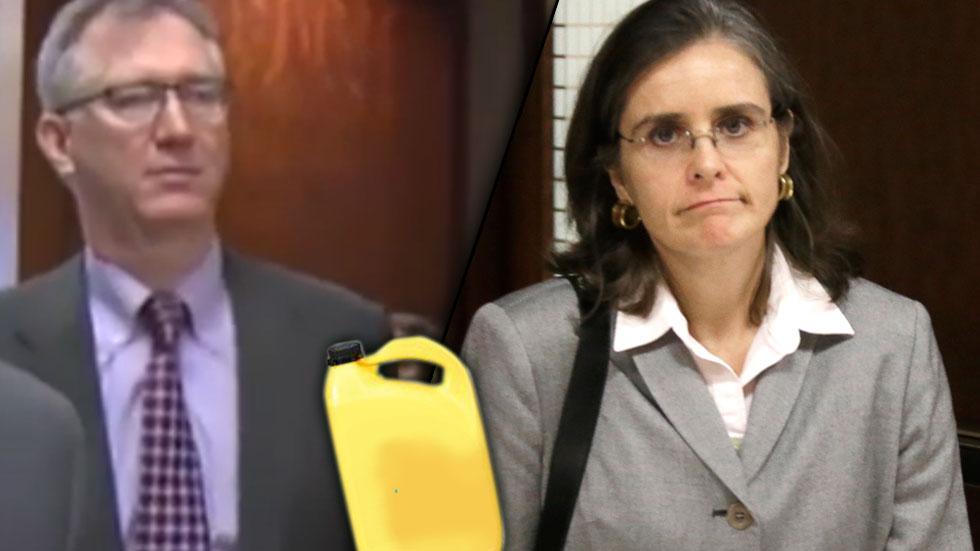 Respected Doctor Ana Maria Gonzalez-Angulo has been accused of poisoning her boyfriend, a fellow physician, with antifreeze after they'd been involved in a love triangle.
Gonzalez-Angulo, 43, who was born in Colombia, is now on trial for aggravated assault in Texas and court testimony has revealed her alleged depraved action.
In 2011, according to testimony, Gonzalez-Angulo began a sexual affair with fellow oncologist Dr. George Blumenschein, who both worked at MD Anderson Cancer Center in Houston.
Article continues below advertisement
Although he already had a live-in girlfriend, Blumenschein indulged in the love triangle, keeping the relationship with his co-worker a secret.
On Jan. 27, 2013, Blumenschein admitted himself to the hospital in severe pain and found out he was suffering from kidney failure. In a shocker, docs found he'd been poisoned with ethylene glycerol, a chemical typically found in antifreeze.
In court on Friday, Blumenschein testified that earlier that same day last Jan., Gonzalez-Angulo had invited him over for breakfast and served him "special coffee from Colombia."
He told the court after drinking a cup, "I felt tipsy," and later was so shaky he couldn't hold a phone or utensils.
Doctors were able to save him, but Dr. Blumenschein's kidneys now only function at about 43 percent.
"I almost died," he moaned in court. Prosecutors charge that Gonzalez-Angulo was upset that Dr. Blumenshein and his girlfriend were trying to have a baby. But the oncologist's lawyer insisted to the jury that she's innocent. If convicted, she could face life in prison.