WATCH: Murder Trial Of Dr. Martin MacNeill In Death Of Beauty Queen Wife Continues in Utah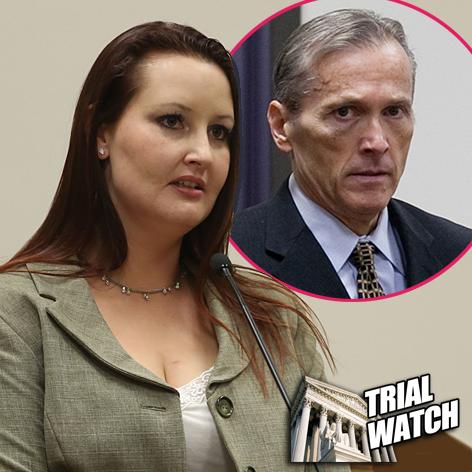 Dr. Martin MacNeill's murder trial in the 2007 death of his wife Michele Martin continues Thursday, and RadarOnline.com is livestreaming the court proceedings.
His former mistress Gypsy Willis is scheduled to return to the stand. She and Dr. MacNeill had an affair while he was married to Michele, sent each other racy text messages during Michele's funeral, and she moved into the house shortly after to "nanny" the young children.
Article continues below advertisement
The defense is cross examining the federal inmate who claims that MacNeill told him he drowned his wife. During his testimony he said they were watching his case being covered on television by HLN's Nancy Grace.
The inmate testified: "He said, 'They can't prove anything, so I don't know why they keep running it on TV.' "
As we previously reported, the 57-year-old doctor is on trial for the brutal murder of his wife, who was found dead in the bathtub with a lethal combination of prescription drugs in her system. MacNeill is charged with killing her on April 11, 2007, and his defense team claims that he was at work while Michele was at home recovering from a face-lift and accidentally drowned in the tub after taking too many medications.
His former mistress, Gypsy Willis, previously testified about their relationship before and after his wife's death.
Michele was a dedicated Mormon, a member of the Church of Jesus Christ of Latter-Day Saints, a mother of eight children and a former beauty queen.
If convicted, Dr. MacNeill is facing life in prison.