Exclusive
One Less Problem? Ariana Grande's Choreographer Suspended Over Claims Of 'Inappropriate Conduct' — The REAL Reason He Resigned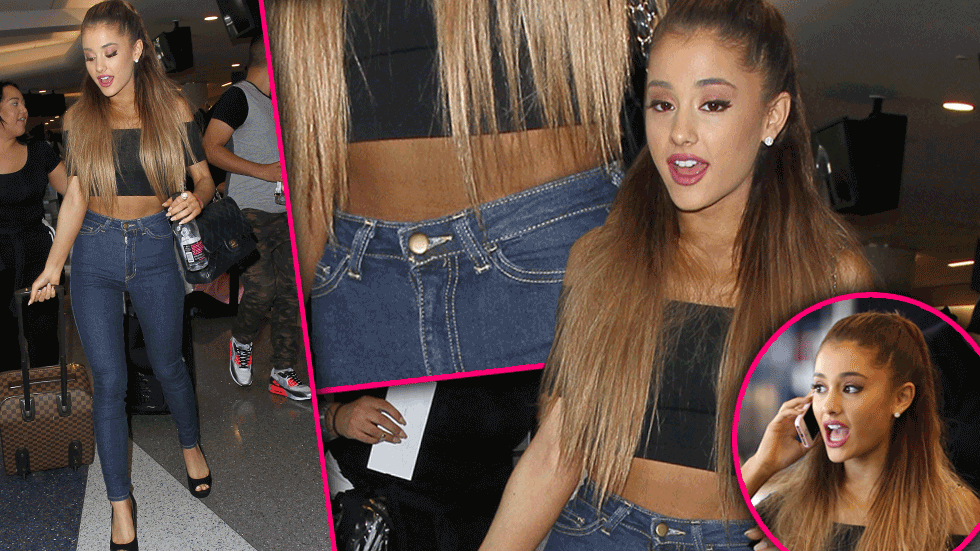 Ariana Grande has one less problem after losing her choreographer, Isaac Calpito. Calpito recently resigned amid rumors he grew tired of Grande's alleged diva attitude, but RadarOnline.com has learned that the real reason behind his departure is far more serious: A source close to Grande tells RadarOnline.com that Calpito was the subject of an independent investigation into claims he was "inappropriate" towards members of Grande's camp!
Article continues below advertisement
"Isaac is fueling a lot of nonsense about Ariana," a source close to Grande told RadarOnline.com. "There is no reason for him to want to attack her, and in fact, he's the one who actually has something to hide."
According to the source, Calpito recently came under fire when there "were numerous complaints by many women working around the team for inappropriate behavior."
"He was suspended, and then they did a thorough investigation with an independent investigator," the source claims.
"There was a lengthy investigation report, and once the results came back, he resigned," the source says. "Basically, the result of the investigation demonstrated there were serious issues, and he chose to step down."
After his departure, rumors swirled that he had left his post over Grande's alleged attitude problem. Calpito even went on a Twitter rant last week addressing the claims, and denying his involvement in recent media reports bashing Grande.
Article continues below advertisement
"I wish Ariana the best and even if I had a story to sell, I wouldn't," he insisted.
But the source explains, "People close to her found it to be disappointing that he would participate in and fuel this cycle of nonsense about Ariana, considering the fact that there's a very serious investigation into his behavior that came after numerous complaints from people working on the staff."
"Unfortunately, it seems like almost every successful female artist is referred to as a diva at some point," the source continues. "Everyone knows not to take that too seriously. But for him to feed it unnecessarily is disappointing, and short-sighted."
Calpito told RadarOnline.com, "These accusations are completely untrue. They're completely false. It stems from a group of people in Ariana's camp that wanted me out for various reasons. They made it very uncomfortable for me, and so I resigned. Basically, it's slander and defamation of character, what they're doing to me. It's incredibly transparent. And not classy. I'm not there any more. I'm very happy to be not there any more. I think her behavior speaks for itself."