Bitter Breakup: Rosie Pierri's Ex Ellen Minkin SLAMS 'Real Housewives Of New Jersey' Star: 'I Feel Like She Used Me!'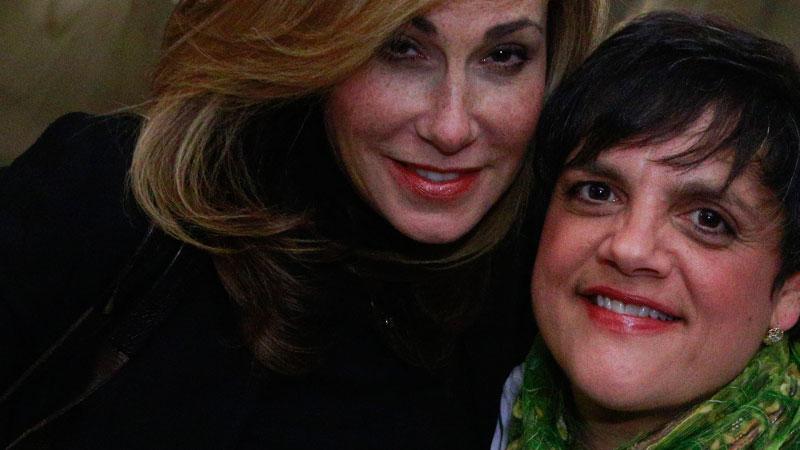 Rosie Pierri recently tweeted that there were "no hard feelings" after her sudden breakup from girlfriend Ellen Minkin— but it seems the outspoken Real Housewives of New Jersey star was sorely mistaken.
In an interview with Wetpaint, the WCBS-TV writer accused Pierri of manipulating her into appearing on the Bravo reality show.
"I'm sorry I did it," Minkin said of her 'RHONJ' guest role. "I'm sorry I went out with her. I feel like she used me."
Article continues below advertisement
The New Yorker even claimed Pierri, who introduced her "beautiful lady" to family and friends with an emotional dinner on last week's episode, heavily exaggerated their romance.
"We really weren't in a heavy-duty relationship," Minkin confessed. "We were just very good friends, and she makes it seem like we were together and we had this whole relationship. Really, I was just doing her a favor, and now I'm paying the price."
Despite Minkin's bitter words, it seems the 46-year-old cousin of cast member Teresa Guidice is holding her head high.
"Ms. right and still out there waiting!" she tweeted on August 17.
The furniture company project manager previously appeared on Bravo's Millionaire Matchmaker to jumpstart her love life, but Patti Stanger never found Pierri's special someone.