Robin Williams Treated Kids To Intimate Reading Of 'Oh, The Places You'll Go' At San Francisco Zoo Prior To His Death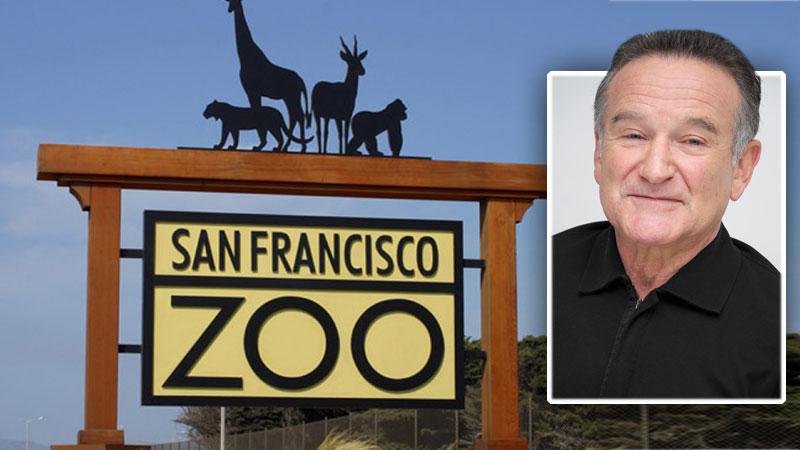 Robin Williams left children in fits of laughter and their parents awestruck as he gave an intimate reading at shortly before his death.
The late actor was suffering from severe depression and the early stages of Parkinson's disease at the time, but he still blew away the small audience in the Zoo's Great Hall with an animated rendition of Oh, The Places You'll Go by Dr. Seuss.
Trisha, 20, who was lucky enough to witness the low-key charity event, said: "I followed the sound of laughter into this tiny room and there he was reading these stories and his voice sounded just as if it was the Genie.
Article continues below advertisement
"Everyone laughed at the end of every sentence. Just looking into his eyes was enough to make you smile, but it was a really special moment to be a part of.
"It's just disappointing nobody was allowed to take pictures or videos because of privacy reasons. It's a shame as I'd never want to forget such an amazing moment."
A spokesperson for the Zoo said, "Mr. Williams participated in a small gathering during which he read stories to children, with proceeds from the event going to support the Zoo's general operating programs."
The Zoo honored Williams on June 6 in a naming ceremony during which one of the howler monkeys was named "Robin" in appreciation of his generosity.
"On behalf of the board and staff of the Zoo, I want to send our thoughts and prayers to Mr. Williams' family at this difficult time," said Tanya Peterson, president and CEO of the San Francisco Zoological Society.
"All of us at the Zoo are so grateful to Mr. Williams not only for his volunteer work on behalf of the Zoo, but also for his legendary career through which he brought so much joy to people across the world."