Sad Reality: 'RHOA' Star Phaedra Parks Visits With Mike Brown's Grieving Family In Ferguson, MO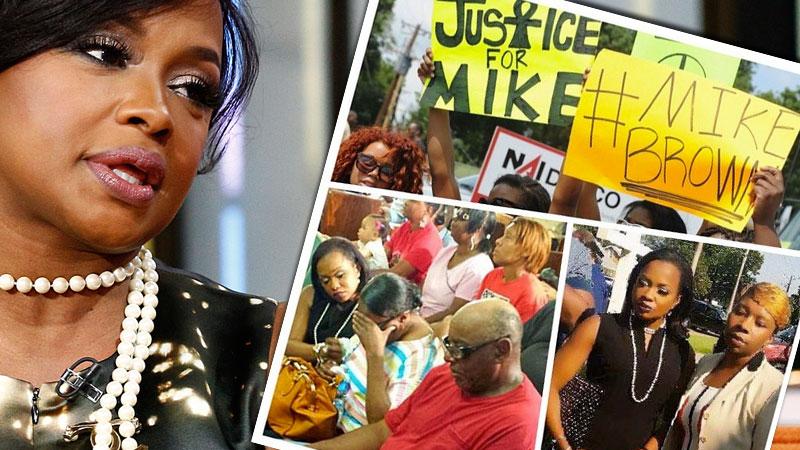 While dozens of celebrities draw attention to the ALS Ice Challenge, Real Housewives of Atlanta star Phaedra Parks recently took to social media to publicize the situation on the ground in Ferguson, Missouri.
During a trip to the state to promote her book, Secrets of a Southern Belle, Parks stopped in Ferguson and met with protestors and Lesley McSpadden, the mother of teen Michael Brown, who was shot six times by local police.
Article continues below advertisement
"During my St. Louis visit, I had the pleasure of meeting #MichaelBrown's mother, Lesley McSpadden," Parks wrote in a recent Instagram post "Although we come from different places and backgrounds, we are very much alike. We are both black women & mothers who deeply love our sons."
"Unfortunately, she is planning her son's funeral while I struggle to make sure my sons never know her son's fate," she wrote. "#fixitjesus #justiceformikebrown #Ferguson #prayforpeace"
"As a mom of two brown boys, I had to see her, hug her, & let her know we are in this together," she explained in a tweet over the weekend, adding, "wish I could do more…"
Meanwhile, her husband Apollo Nida was at home in Atlanta preparing to surrender himself to serve eight years in prison over his fraud case.
Response online was overwhelmingly positive, but what do you think of Parks' high-profile visit? Let us know in the comments!