Exclusive
Depraved Claim: Michael Jackson Forced A Young Wade Robson To Pose Naked On All Fours, His Lawyers Demand MJ Estate Admit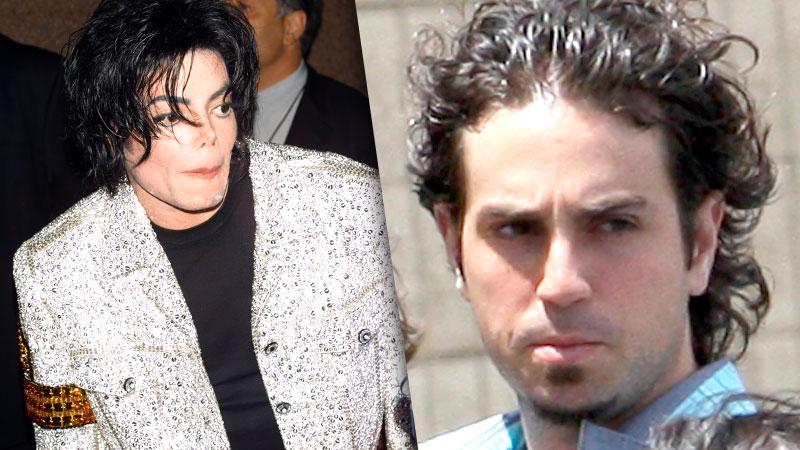 Michael Jackson has been accused of sexually assault before, but the new allegations from former child star and choreographer Wade Robson include one of the most graphic and disturbing claims yet: In new court documents obtained by RadarOnline.com, Robson's attorneys ask Jackson's estate to admit that the King of Pop forced him to pose naked on all fours, while Jackson allegedly masturbated to the sight!
Article continues below advertisement
The documents, filed in Robson's case against MJJ Productions, Jackson's estate, reveal that Robson is seeking admissions that between 1990 and 1997 Jackson committed several disturbing acts against Robson at a "his ranch in Santa Barbara County​" and elsewhere.
As RadarOnline.com has reported, the documents are full of graphic claims, but one section asks the estate to admit that"during the time from approximately 1990 through 1997 sexual activities between Michael Jackson and Wade Robson included Michael Jackson masturbating while watching Wade Robson from behind on all fours, naked, with his knees and palms extended like a dog on all fours."
Robson's attorneys also ask the estate to admit allegations of Jackson "putting his hand over Robson's clothed penis," "putting his hand inside Wade Robson's underpants," and even "penetration of Wade Robson's anus with Jackson's penis."
As RadarOnline.com previously reported, the requests are centered around the claim that Jackson "invited Robson and his family to stay at Jackson's ranch in February, 1990." There, the documents ask the estate to admit that Jackson "employed an audible alarm system for his bedroom and hung 'do not disturb' signs on his bedroom door." Inside the bedroom, the documents ask Jackson's estate to admit, "sexual activities occurred between Jackson and Wade Robson periodically during the time period from approximately 1990 to 1997," when Robson was between the ages of 7 and 14.
Article continues below advertisement
The estate is asking a Los Angeles judge to reject Robson's molestation claim against the late singer because he supposedly waited too long to file, but Robson is claiming that he should have been served a notice of the administration of the estate when Jackson died. He also claims to have only remembered about the molestation after having two "breakdowns" which resulted in him seeking therapy.
In response to Robson's requests, Jackson's estate has claimed in court filed documents that they "could not possibly admit the vast majority of the allegations given that the only person … who could conceivably have knowledge of the requested subject matters has been deceased for over five years."