Exclusive
Back On Track? – Lindsay Lohan Reaches Out To Sober Friends While In NYC After Months Of Dodging Calls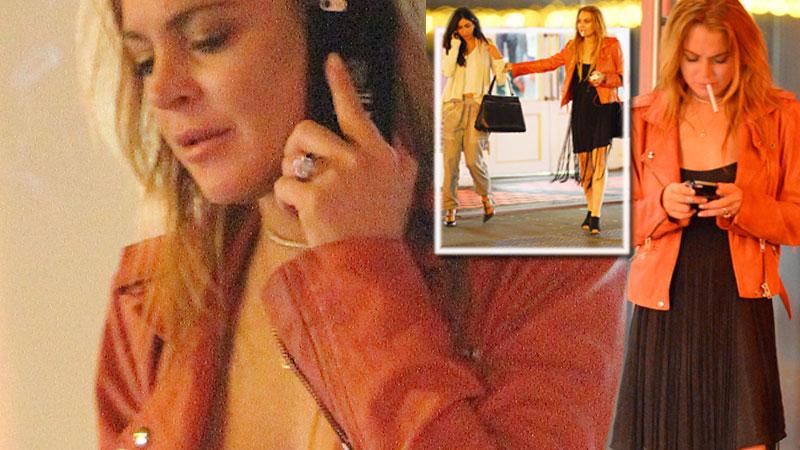 After many stumbles (some literal), RadarOnline.com has learned that Lindsay Lohan just might be back on the right track in her sobriety and career: The troubled actress was spotted hanging out with sober friends over the weekend in NYC, and insiders say Lohan stayed clean and sober during the rendezvous.
"Lindsay was making every effort to reestablish contact with her sober group of friends this weekend while she was in New York," a source tells RadarOnline.com exclusively.
Article continues below advertisement
Though Lohan had previously dodged their concerned calls during her high-profile romp through Europe over the past few weeks, the source says, "Lindsay insisted that she just never received the texts or calls."
"Lindsay said she needed to get away and clear her head," the source continues, "but now she is trying to get back on track," as she prepares for her theatrical debut in London Playhouse Theatre's Speed The Plow, which premieres on September 24.
Over the weekend, Lohan told the U.K.'s Daily Mail, "I'll probably mess up on the first night just out of fear."
With that kind of pressure mounting, "Reconnecting with people in her life that are positive influences is a huge step in the right direction," the source tells RadarOnline.com.
What do you think? Will Lindsay stay on track for good this time?