Exclusive
'She's A Trooper' – Inside Kristen Chenoweth's Secret Health Crisis – Neck Injury Still Causing 'Issues'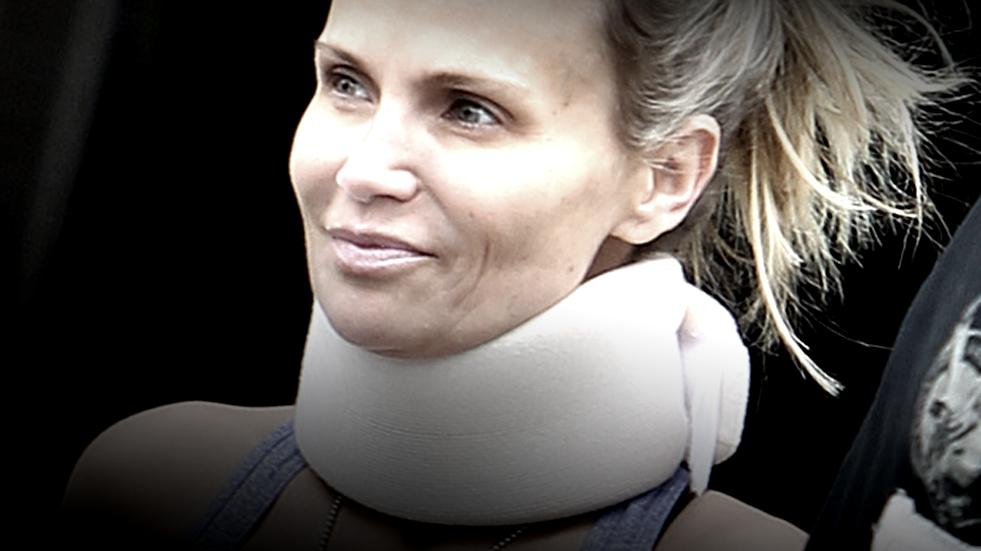 Kristen Chenoweth took to Twitter at the beginning of the month to tell her fans of her ongoing struggle with complications from a head injury she suffered two years ago. With fans still worrying if she'll be ok, RadarOnline.com has exclusive details from a source who was on set with her for her latest film, Descendants.
"Don't worry too much, Kristen is doing okay and is back to work right now with Kenny Ortega doing her TV special for the next 5 days," a source close to Chenoweth tells Radar.
Article continues below advertisement
But the future didn't seem so bright on Aug. 3, when the Emmy Award winner tweeted, "Back in LA. Unable to move. Numbness and tingling in arm. Going to cedars dr tomorrow. Ah anyone who prays please do!"
She later updated fans: "Waiting on MRI results. No matter what I will be ok. Thanks everything for praying and sending good vibes. #thinkingpositive … Thanks for all the good vibes everyone. Stupid ole neck flares up again. Thanks for the ' neck ' support ! :)"
The source tells Radar, "The injury she is referring to is the same injury that she has been dealing with ever since getting injured two years ago on the set of CBS' The Good Wife. She still has issues from it, but it's not slowing her down. Kristen is a trooper!"
In addition, Chenoweth was also previously diagnosed with asthma and Ménière's disease, a disorder of the inner ear that can cause vertigo.