Kandi Burruss Wants To Get Pregnant 'This Year' With Husband Todd Tucker – 'Knock It Out By 39!'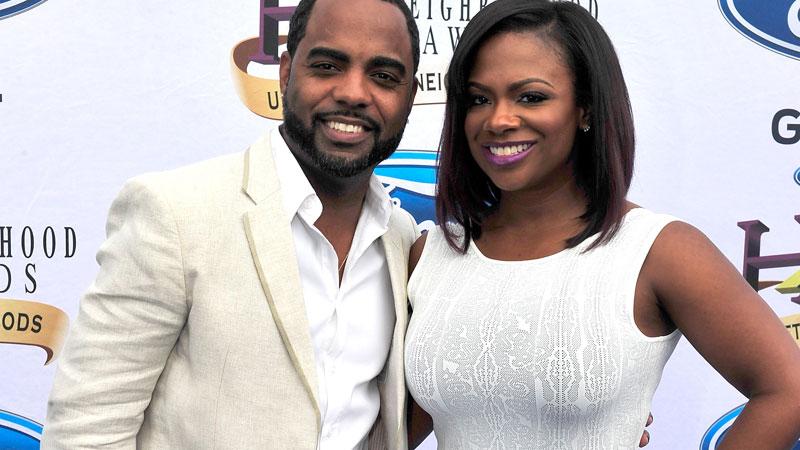 Kandi Burruss isn't wasting any time with husband Todd Tucker! The Real Housewives of Atlanta star talked to In Touch about her desires to become a mom again, and how they're already planning to start a family.
"I want to get pregnant this year!" she told the mag. "Knock it out by 39!"
Already mom to Riley, 12, from a previous relationship, and step-mom to Tucker's daughter, Kaela, 18, Burruss opened up about what fans can expect in the future from the newlyweds, including the possibility of fertility treatments because of her age (she's 39).
Article continues below advertisement
"Todd would be down with fertility treatments, too," she dished. "We're even open to in vitro fertilization.
"The cool part about that is we could guarantee a boy!"
With two daughters already, Burruss admitted to the magazine that she has "always wanted to have a son."
"With girls, you're scared somebody's going to take advantage of them or something. I just feel like boys are easier.
"You don't worry as much," she said.
But even with the option of choosing the sex of their baby, the reality TV couple might not stop at one!
"Todd says that as long as we can afford 'em, let's keep going!"
As RadarOnline.com previously reported, Burruss and Tucker didn't travel the smoothest road to their nuptials. Burruss' mother, Mama Joyce, made life tough for the couple, as she made her sentiments very clear that she didn't want her daughter to marry Tucker.
But now In Touch reports that the feud has since mellowed. "I feel like in her mind it's like, 'Well, we're stuck with him," Burruss quipped. "She will actually speak when she sees him."