Exclusive
Mama Joyce STILL Hates Todd Tucker! Not Even Kandi Burruss' Wedding Can Change Her Mind, Declares 'We Didn't Talk'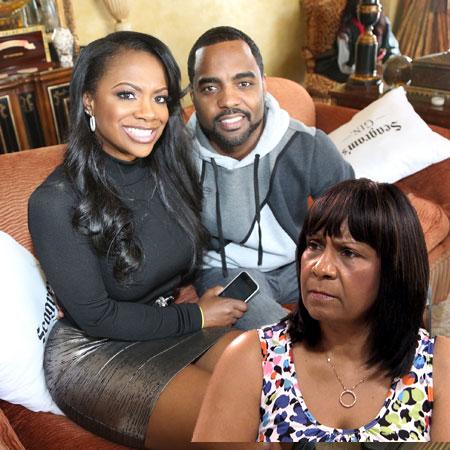 Article continues below advertisement
"I didn't really pay any attention to him," Mama Joyce told Radar, confirming that she completely ignored Tucker during the wedding. "We didn't talk."
Outspoken in her disapproval of her daughter's choice for a husband, Mama Joyce said "I was very nice!" despite her bad feelings.
"It was her decision to make to marry him and she says she's happy and she didn't see anything wrong with him so she did it," the reality TV star said.
Faked Scenes, Lies & Payoffs – The Ultimate Guide To Reality TV Shows
Mama Joyce, who is managed by the Tara Thomas agency, told Radar that she did think Burruss, 37, was a "beautiful" bride and that the whole event was wonderful.
"Everyone was very nice and there weren't any fights," she revealed.
But Mama Joyce did take the time to slam her RHOA co-star Cynthia Bailey, telling Radar, "Besides what Cynthia says, our family doesn't fight all the time.  It was a very classy wedding and everybody had a nice time."
As for the future of Burruss and Tucker's marriage, Mama Joyce told Radar that she isn't expecting it to last for a long time.
"Time will tell, but I only pray that I'm wrong and that they do last," she said. "But I don't see how they can."