70 Pound Gain! Friends Fear For Jonah Hill's Life As Actor Hits 270 Pounds – His Heaviest Weight Ever!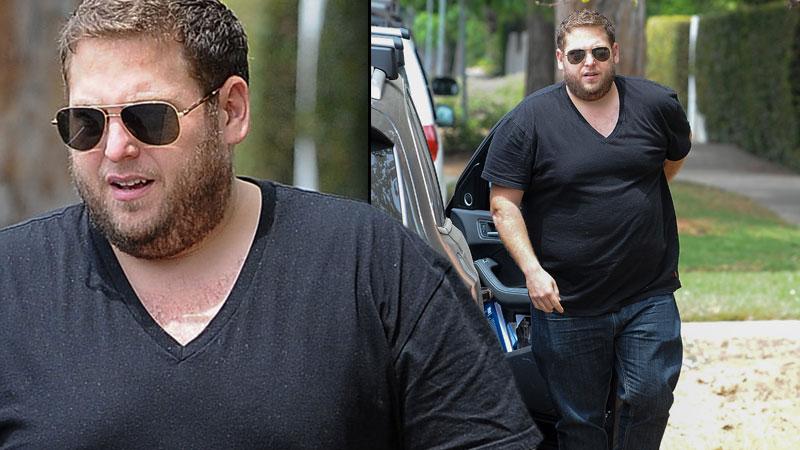 Jonah Hill is the heaviest he has ever been -- and sources tell The National ENQUIRER that they fear for his life!
"Jonah is eating again with reckless abandon," a friend of Hill's told The ENQUIRER. "He is a brilliant comedic actor with decades ahead of him, but he has to get a handle on his health before he faces deadly consequences."
In 2011, Moneyball co-star Brad Pitt urged Hill to lose weight and the 5-foot-7 double Oscar nominee lost an impressive 40 pounds from his 250-pound frame.
Article continues below advertisement
"This past year, it has all come back and more and in recent months, Jonah is ballooning out of control," the source added.
As The ENQUIRER reported in 2013, the 22 Jump Street actor went on a high-protein, low-carb diet that left him with 'meat mouth' and bad breath.
"Jonah's breath may be better these days, but his gut is another story," Hills friend told The ENQUIRER.