Jennifer Lawrence Is 'The Anti-Gwyneth,' Pal Says – Chris Martin Finds Happiness With 'Hunger Games' Star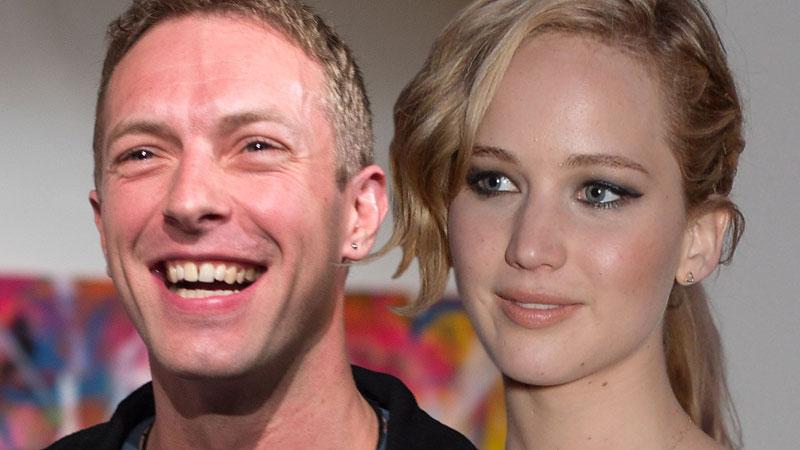 Now that the cat's out of the bag on #MartinLawrence – we're referring to hot new couple Chris Martin and Jennifer Lawrence – it's time to talk about how exactly this unlikely couple came to be!
UsWeekly is reporting that the Coldplay frontman, 37, first had eyes for the 24-year-old Oscar winner at the 2013 Met Gala, when he was Gwyneth Paltrow's plus one! Martin and Paltrow famously "consciously uncoupled" earlier this year, and now a Martin insider tells Us that the singer is having fun with a more laidback gal pal.
Article continues below advertisement
"She's the anti-Gwyneth," an insider revealed.
"Lawrence is not so rigid, and Chris is responding to that," the pal says. "He's enjoying being with someone carefree. He's smiling again. Genuinely."
The couple re-met after The Hunger Games star attended Coldplay's July 1 London show, when she had already split with Nicholas Hoult and he was estranged from Paltrow.
"That's when sparks flew," the insider says of the couple.
How does the Goop Goddess feel about all of this? Apparently she's "relieved" that her ex-hubby is dating an Oscar-winner.
"Her take is, 'Hey, he could do worse," a close pal says of Paltrow. "She just wants him to be happy."
The Iron Man star also has a reason to be happy! She's recently been linked to Glee co-creator Brad Falchuk.