Charlize Theron Wants Tia Mowry Banned From SoulCycle – Find Out Why!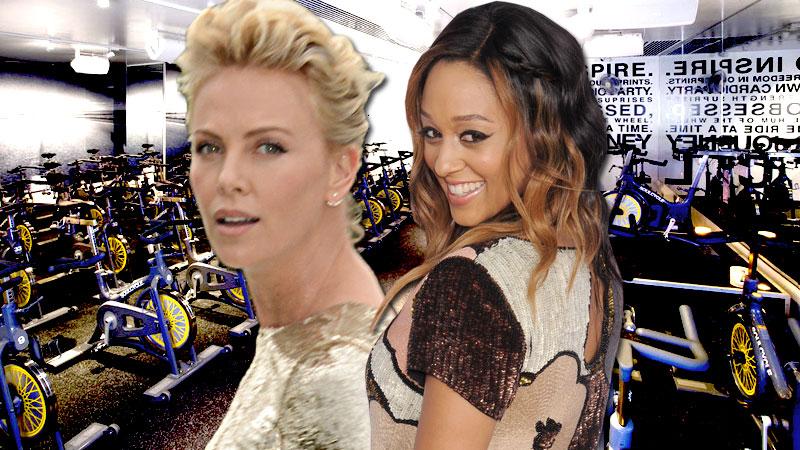 One SoulCycle class is about to get a little more exclusive, thanks to Charlize Theron.
The Prometheus actress reportedly wants to have Tia Mowry banned from her spin studio in Los Angeles because the reality star talked to In Touch about Theron's bad behavior when she approached her. But the movie star didn't go about her request in a polite way – she allegedly had a breakdown to management!
"Charlize came in so p****d off after Tia went to the tabloids about her, and she demanded we bar Tia from ever coming back," an insider revealed. "When the manager refused Charlize just got angrier and said she'd go to the top to make it happen."
Article continues below advertisement
Other reports have said that the Oscar winner also attacked the former Sister Sister star's career during the meltdown, claiming she said, "This nobody who was famous for a minute 20 years ago can complain to the tabloids about me but I can't expect you to protect me from hangers on in your studio?"
Mowry told In Touch that she had greeted the megastar, but instead of getting the same response, Theron dismissed her.
"She wasn't very nice to me," Tia told the mag. "I said 'Hi,' and she actually rolled her eyes and said, 'Oh my God.'"
Although both stars have young children – something they could have potentially bonded over – the blonde bombshell wants nothing to do with Mowry.