Shooting Range Instructor Dead, After Uzi Fired By 9-Year-Old Pupil Goes Astray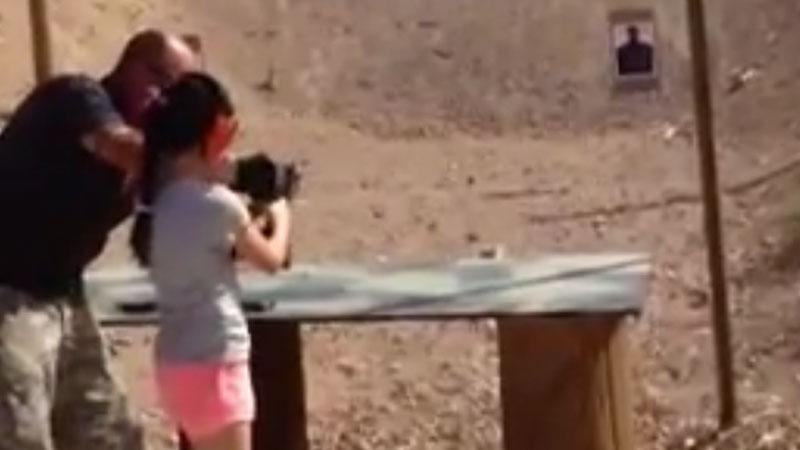 A 39-year-old Arizona man who worked as an instructor at Bullets and Burgers, an outdoor shooting range, died Monday morning after a 9-year-old girl he was teaching how to shoot accidentally fired an automatic Uzi in his direction.
Investigators said that when the child shot the Uzi, the forceful recoil caused her to lose control of the weapon, which continued firing as it ricocheted over her head, leading to her instructor's fatal wound.
Article continues below advertisement
Watch the video on RadarOnline.com.
Visit NBCNews.com for breaking news, world news, and news about the economy
Charles Vacca, a resident of Lake Havasu City, was pronounced dead after he was airlifted to a Las Vegas' University Medical Center, according to the Mohave County Sheriff's Office.
A 27-second video of the shooting lesson, prior to the deadly accident, showed Vacca teaching his young pupil the basics of firing an Uzi.
Watch the video on RadarOnline.com
youtube
Vacca said in the clip, "All right, go ahead and give me one shot … all right full auto."
Mohave County Sheriff Jim McCabe said the full video footage of the incident was "ghastly," as "the guy just dropped."
The identity of the young shooter, whose parents were in attendance at the shooting range Monday, was not released.