Exclusive
'Million Dollar Listing Miami' Star Chad Carroll Proposes To His Girlfriend During A Romantic Boat Ride -- WATCH The Exclusive Clip!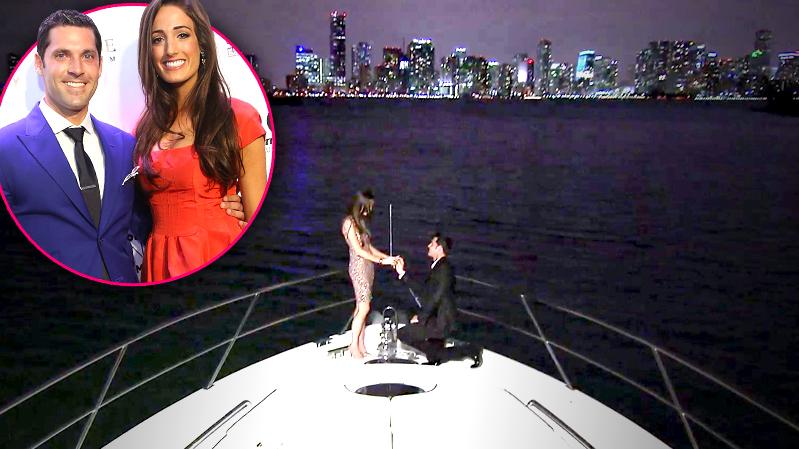 In a preview for the upcoming episode of Million Dollar Listing Miami, it's revealed that star Chad Carroll planned a romantic proposal and got down on one knee to ask his girlfriend Jen to marry him.
The romantic event took place on a private yacht that carried the couple along the shoreline of Miami under the evening stars.
"Jen's a really special girl," Carroll told the cameras. "She's the one person that I can say anything to and I know that she's not going to judge me. That's probably the one thing I love most about her because we respect each other."
Article continues below advertisement
"She has been my girlfriend for three years and honestly I can say that these are the best three years of my life," he continued. "She's helped me become who I am today."
But Carroll was still nervous about the proposal.
"The one thing going through my mind right now is do not screw this up," Carroll said in a voice over as he lead Jen to a spot on the front of the boat. "'You have one shot. Do not mess it up.'"