Exclusive
Drama In Miami! Chris Leavitt Says He Maintains A 'Flair Of Elegance' In The Face Of Drama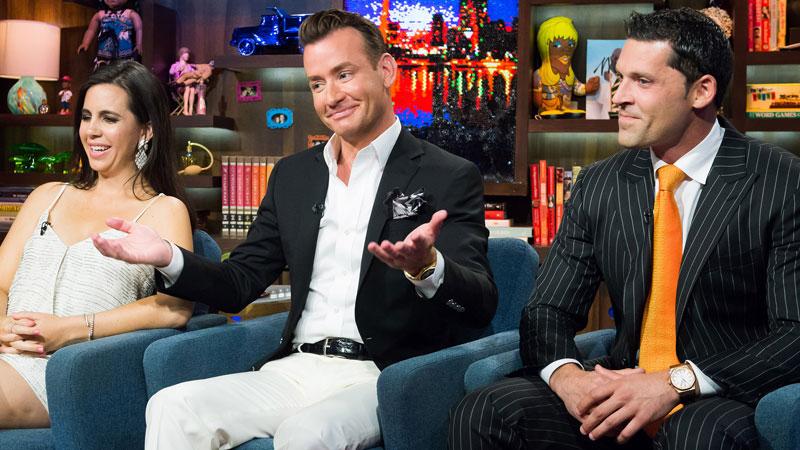 Real estate can be a cutthroat business, but Million Dollar Listing Miami star Chris Leavitt knows how to handle himself in the face of stress.
One of the newest Bravolebrities, Leavitt certainly has made a name for himself, recently setting a record for the largest condo sale in the history of Florida. With all of the pressure, the star has one simple solution for maintaining his sanity. And he talked to RadarOnline.com exclusively about the stress and the drama of the show.
Article continues below advertisement
"I'm the kind of broker that works so so hard," he revealed about himself. "I never let work to get to me so much. I always go to the spa like 3-4 times a week.
"I have very good self-care skills," he added. "I know when I need to just stop, pull away, and escape to the spa."
With the show on its first season, Leavitt confesses that it has been a unique experience getting to know his two co-stars, Chad Carroll and Samantha DeBianchi, who do their jobs differently than he.
"It's interesting to be working with these other two people because they're nothing like me," he said. "They don't operate the way that I do."
The former New York real estate agent also told RadarOnline.com that the drama "is building and coming up." Self-described as "gently aggressive," Leavitt said that his co-stars' lack of elegance is the source of some of his own personal grievances.
"I think that part of those people just annoys the daylights out of me, and I think you're going to see a build into that."
Bravo's Million Dollar Listing Miami airs Wednesdays at 9pm.