Exclusive
No Shame! Joe Gorga Schmoozes Real Estate Bigwigs Amid 'Slumlord' Claims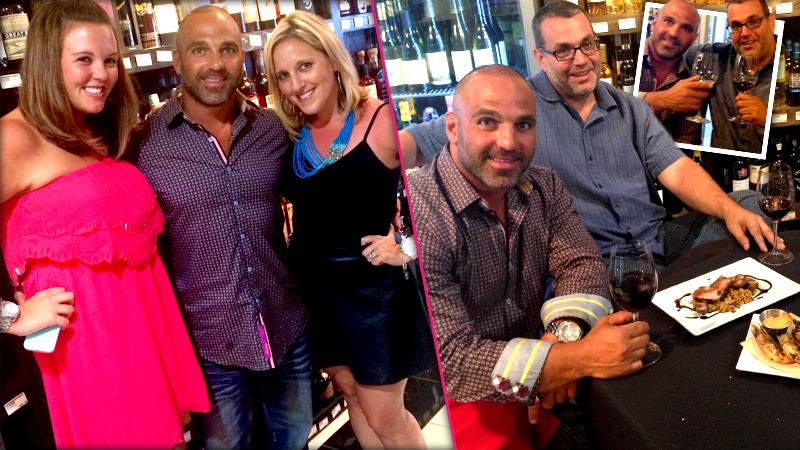 New claims that Joe Gorga is a "slumlord" haven't slowed the Real Housewives of New Jersey star down. RadarOnline.com has exclusively learned that while the reality star is battling one tenant over claims that he rented out a New Jersey property in a disastrous state, he's already on to the next deal, schmoozing with big wig real estate executives in Atlantic City!
On July 10, the night before Radar exposed the alleged conditions of his New Jersey dream home, Gorga was spotted having a luxurious dinner at The Iron Room in inside Atlantic City Bottle Company in Atlantic City, New Jersey.
Article continues below advertisement
Dining with restaurant owner Mark Calazzo, who is also a real estate lender, and other friends, Joe, "was in AC for meetings to discuss potential AC real estate deals."
Despite his ongoing tenant issues — and his sister, Teresa Giudice's impending sentencing date — Gorga seemed to have not a careen the world as he dined on a delicious spread of Absecon Bay Clams, steak tartare, tuna crudo, Korean BBQ hangar steak, and chimichurri pork tenderloin, washing it all down with Catena Zapata Malbec, which goes for $132 per bottle!
As Radar has reported, Gorga is currently under fire from his tenant, Kai Patterson, who claims that the TV star and his wife, Melissa, rented him a home with that was filled with debris, mold, and even wild animals.
Do you think Gorga should give up the real estate and stick to reality TV? Let us know in the comments!