Model Andreja Pejić Goes From Male To Female After Her Recent Operation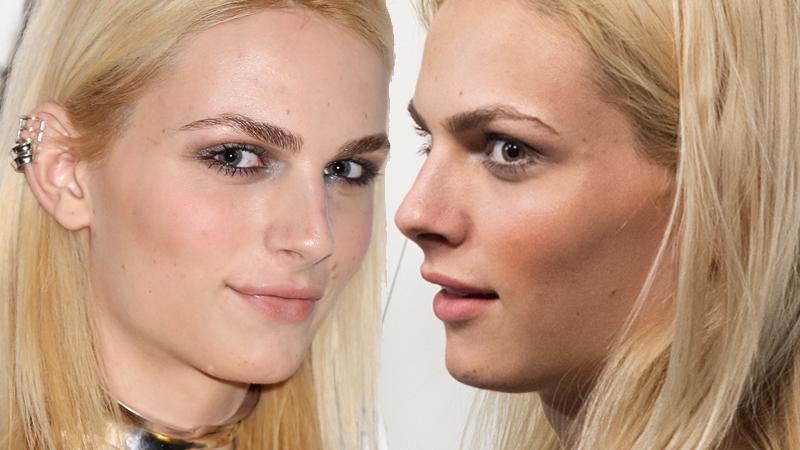 "I've made some changes," Andreja Pejić posted to her Facebook wall on July 24. It turns out the Serbian-born supermodel wasn't kidding. The 22-year-old, once known as Andrej, has revealed to People that she is now fully female after undergoing sex reassignment surgery.
"I always dreamed of being a girl," explains Pejić, who first gained fame in the fashion world by strutting womenswear down the runway as a male model. "One of my earliest memories is spinning around in my mom's skirt trying to look like a ballerina."
Article continues below advertisement
At the age of 13, Pejić experienced an epiphany after she took a special trip to use the computer at the library in her hometown of Broadmeadows, Australia. "I . . . typed 'sex change' into Google and my life changed," she recalls. "The Internet gave me the sense that there were words to describe my feelings and medical terms."
The discovery brought relief and gave Pejić the courage to stay true to herself. "I think we all evolve as we get older and that's normal but I like to think that my recent transition hasn't made me into a different individual," insists Pejić. "Same person, no difference at all just a different sex I hope you can all understand that."
She's especially hopeful that those struggling through the same issues as she once did will remember that they "deserve the same respect as any other human being on this planet."
Now as Pejić begins living her life post-surgery, she hopes to set a good example. "As a transgendered woman I hope to show you that after transition (a life-saving process) one can be happy and successful in their new chapter without having to alienate the past," she confesses. "Most importantly differences should not equal divisions, let's stand together in union."