'RHONJ' Twins Nicole Napolitano & Teresa Aprea Rip Castmate Amber Marchese As Liar, Manipulator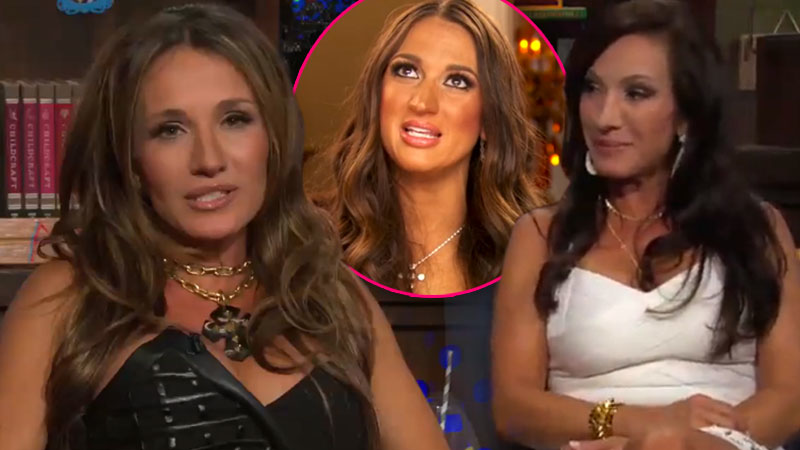 Article continues below advertisement
Nicole brushed off the snide remarks as a desperate volley for airtime, saying, "Amber just likes attention and if she's gonna get it by making up lies and stories, so be it."
Teresa added that in response, they "were going to confront Amber, but out of the decency for her children," they took a step back.
Watch the video on RadarOnline.com:
One contentious area of discussion came to Amber's health, as she's a noted breast cancer survivor who underwent a double mastectomy as part of her treatment.
When a viewer asked the twins if they thought Amber was milking her past struggles for sympathy, Nicole agreed, and pointed out shocking words she overheard Amber saying.
"I wish they would've shown more of the footage of her saying 'I'm gonna use the cancer card' or 'THE cancer,'" she said. "I don't know anyone who says that"
Teresa said it's a "very sensitive issue . . . but for her to just come out constantly" and talk about it is over-the-top.
The Real Housewives of New Jersey airs Sundays on Bravo at 8/7c.