Exclusive
Keeping Up With The Giudices? Lawsuits Reveal New RHONJ Stars Have Financial Troubles Too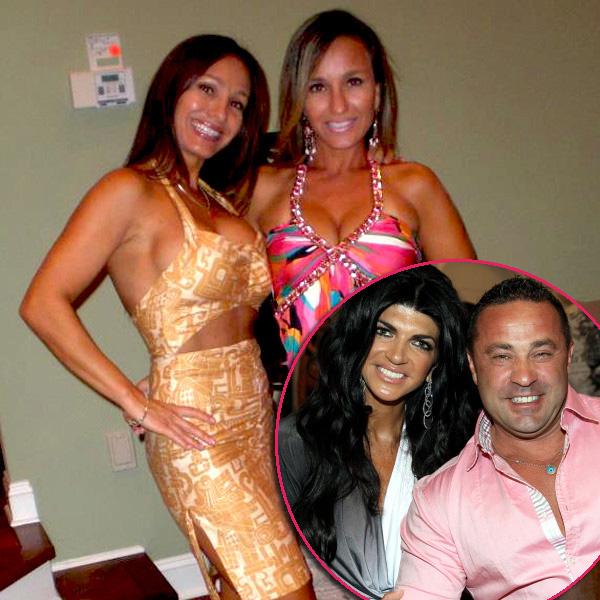 Article continues below advertisement
In 2012, Nicole -- whose married name is Mauriello -- faced a lawsuit from Advanced Orthopedics and Sports Medicine Institute which alleged she hadn't paid an outstanding medical bill of $1599.52.
EXCLUSIVE: Read Nicole Napolitano's Court Documents Here
She was ordered to pay a total of $1,882.72 which included court fees.
What's more, we've learned she has since defaulted on $557.86 of the total amount, which resulted in a levy being filed against her bank account last February.
MORE ON:
Nicole Napolitano
Nicole's sister Teresa -- whose married name is Apea -- has also been in judicial hot water: She was sued by her credit card company, Capital One, in 2010 for an unpaid charge of $1,702.08.
Teresa entered into a "Stipulation of Settlement" with the organization in October 2010, agreeing to pay $1,392.44, less than the whole amount she owed.
EXCLUSIVE: Read The Court Documents For Teresa Napolitano Here
But according to the documents, the soon-to-be reality star only paid $850.00 and when she defaulted on the rest, the total she owed increased to another $1.094.19.
One thing is for certain: Nicole and Teresa's run-ins with the law are nothing like their costar Teresa Giudice, who is facing up to 50 years behind bars for her federal tax evasion and fraud charges.
Do you think their past legal troubles will come back to haunt Teresa and Nicole Napolitano on RHONJ? Tell us in comments.