Baby Daddy Drama! Teen Mom Jenelle Accuses Fiancée Nathan Of Having A Drinking Problem — Watch The Disturbing Clip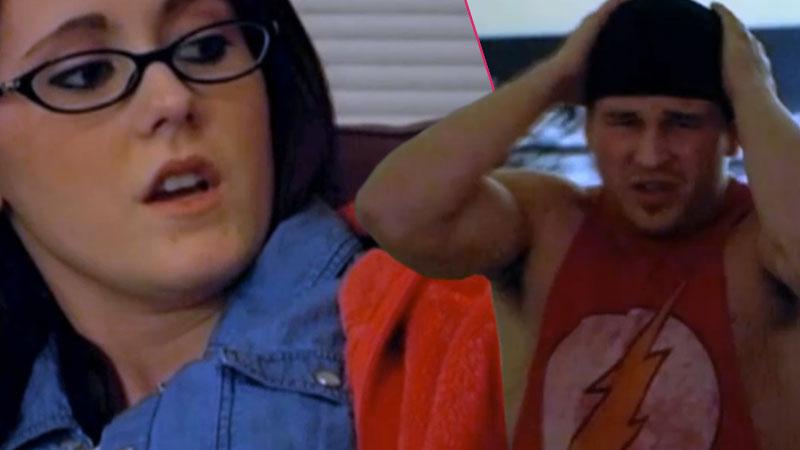 Article continues below advertisement
"I'm getting concerned…" Evans admits in a voice over as she drives Griffith home from a day of drinking with his friends, not long before his incarceration following a third DUI.
Asking Griffith if he thought he had a problem, Evans said, "I just think that when you do drink, you just binge drink. Like, you drink too much."
"When you're drunk you make dumb decisions and then you act cocky," she said. "You act like nobody can tell you anything…"
Slurring his words, Griffith responded, "You know to a certain extent I do drink too much … or too occasionally."
"You drink at weird times as well," she accused. "…Like in the middle of the day."
"So what's wrong with that?" he snapped back. "I don't need to drink!"
"You just said I didn't have an alcohol problem but now it's maybe you do? You know what, I'm f***ing done," he said, before storming off.
Evans has had her own issues with substance abuse in the past but now claims to be drug-free.
Watch their tense confrontation:
Get More: