Exclusive
Real Faker! New 'RHONJ' Cast Member Jim Marchese Lied About Link To Giudice Prosecutor — U.S. Attorney's Office Says, 'We've Never Heard Of Him'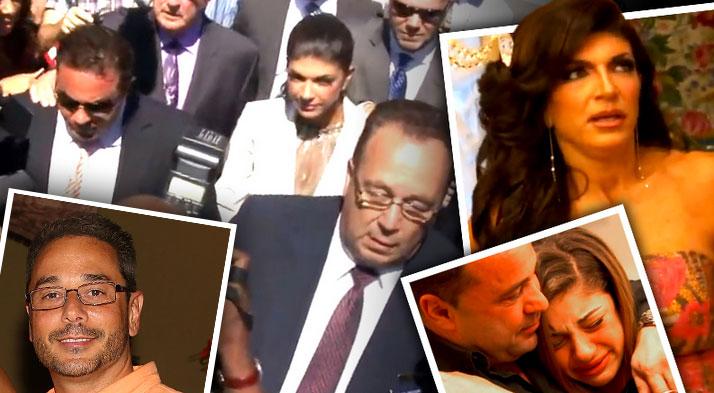 Article continues below advertisement
Listen! 'RHOP' star Wendy Osefo breaks down the "most intense fight in the show's history" in under 2 minutes.
Marchese made the claims in a recently released promo clip for the show, where he is shown telling Teresa's brother, Joe Gorga in a menacing and threatening tone, "I work with the same f**king attorney general that is prosecuting your brother, you dumbf**k."
Now, the United States Attorneys' Office handling the Giudice bankruptcy and fraud case​ is speaking out exclusively to RadarOnline.com to slam Marchese's claims.
"First of all, this man is incorrect," a spokesperson for the United States Attorneys' Office told RadarOnline.com. "The Attorney General isn't prosecuting the Giduices. The United States Attorneys' Office is. "No one involved with the prosecution has any idea who that man is."
A source close to the cast told RadarOnline.com, "Jim continues to make these threats and ridiculous claims throughout several episodes of the show. He is trying to assert his authority and intimidate Joe and Teresa. In reality, he has no power or clout with anyone connected to the government's case against the Giudice's. He is full of hot air."
Article continues below advertisement
Marchese, no stranger to allegations of being on the wrong side of the law, previously found himself in the crosshairs of the United States Justice Department, when his stint as a whistleblower against his former employer, Cell Therapeutics landed him in hot water.
Marchese alleged that the company falsely marketed a a cancer drug and charged Medicare millions of dollars. According to the New York Times,the feds were so impressed with Marchese, they sued the company.
As a whistleblower, Marchese was entitled to a cut of the financial settlement the government reached with Cell Therapeutics. With Marchese set to receive $2.8 million of the $10.5 million settlement, the government asked the judge to deny the payment because during the course of the investigation, it was uncovered that Marchese allegedly orchestrated the scheme.
"Giving Marchese a share of the settlement proceeds would merely serve to reward Marchese's egregious wrongdoing," federal prosecutors in Seattle stated in a court filing.
Prosecutors declined to press criminal charges against the former sales representative and Marchese now works for a mortgage lender in New Jersey.
Joe and Teresa Giudice will be sentenced in September.