Exclusive
Teresa Giudice's Prison Sentencing Could Delay Premiere Of 'Real Housewives Of New Jersey' -- Bravo Execs Need Her For Publicity!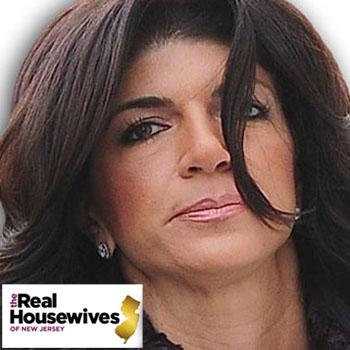 Teresa Giudice's upcoming prison sentencing hearing will most likely delay the premiere of the sixth season of Real Housewives of New Jersey, RadarOnline.com is exclusively reporting.
"Bravo doesn't have an air date for the upcoming season of the Real Housewives of New Jersey because of Teresa Giudice's prison sentencing hearing. Obviously, Teresa is going to be a key character in the upcoming season, and Bravo wants to maximize her storyline. Having Teresa available to do press interviews, and promotions is essential," an insider told RadarOnline.com.
Article continues below advertisement
"Teresa's legal team absolutely won't let her do any interviews before the sentencing hearing because it could impact her sentence. If Teresa was out doing press interviews promoting RHONJ before the July 8 sentencing, it would look like she wasn't taking the process seriously.....which she definitely is. After the sentence is handed down, it's expected Bravo will officially give season six a premiere date."
GALLERY: The Giudice's 30 Most Shocking Quotes About Fraud & Finances
Giudice could be facing 27 months in prison, while her husband Joe could get 46 months hard time after pleading guilty to nine counts of mail, wire, bank and bankruptcy fraud in March.
Bravo executives are "hopeful that Joe will be sent to prison first, and will be ordered to serve time before Teresa's sentence is served. Teresa is contractually obligated to do press for the show, but the network is working with her because of her legal problems."
Article continues below advertisement
"Her book sales have been very low, and Teresa hasn't been offered any gigs for paid promotional appearances either," the source continued. "It's a foregone conclusion, Teresa absolutely will have to sell her beloved New Jersey mansion. She's terrified she could end up homeless."
The luxe-living reality TV couple will only be ordered to pay back $7,500 of the shocking $13 million debt they cited in a 2009 bankruptcy filing, and their creditors are angry about being stiffed.
Meanwhile, until the sentencing hearing, "Teresa and Joe will be keeping a very low profile...they are getting ready for the July sentencing date, and just spending time with their family," the source added.
"Family is everything to Teresa and she is trying to keep things as normal as possible for her daughters."