Thanks, Judge! Teresa Giudice 'Loves' The Attention That's Come With Pleading Guilty To Fraud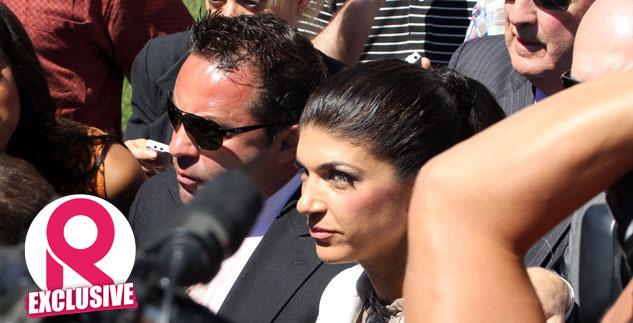 Teresa Giuidce is facing years behind bars away from her children, but RadarOnline.com has exclusively learned that she has been reveling in the new-found fame that has come with her legal troubles.
After copping to a guilty plea for her tax fraud and evasion charges, the Real Housewives of New Jersey star has realized that she's much more in demand from media outlets and event organizers.
"Everyone wants to book Teresa for their show or event and she LOVES it," a source close to the troubled reality star told Radar. "Teresa thrives on being famous and even though this is a really scary situation, the way that people are clamoring for her has really gone to her head.  She really seems to have an inflated ego now."
Article continues below advertisement
"She goes on television shows, gives interviews and talks to people on red carpets and says NOTHING of interest," the source told Radar. "She won't say anything other than she cares about her kids, which is true, but she still loves that people want to hear from her."