Exclusive
She's An American Woman In London! Noelle Reno Dishes About Life, Work And Reality Show 'Ladies Of London'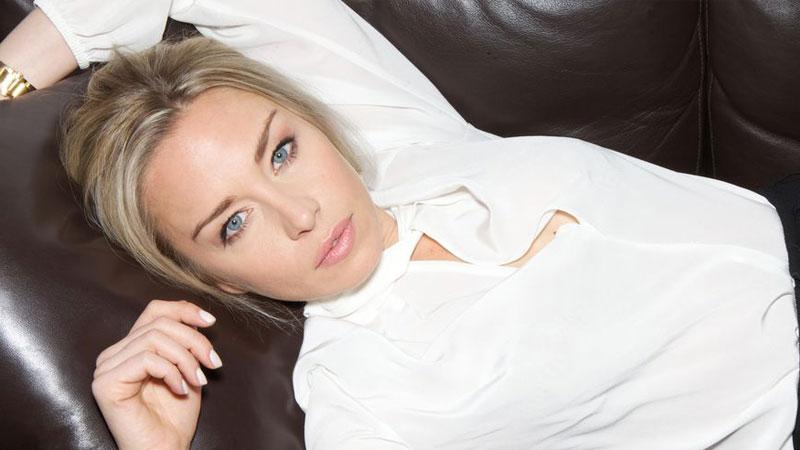 She might be one of the stars of Bravo's Ladies of London, but Noelle Reno is an American at heart.
Born in Seattle, the Bravolebrity relocated to the British city to attend college and has been a Londoner ever since. But don't let that trick you into thinking she wouldn't come back stateside.
"New York City feels like coming home," she admits to RadarOnline.com exclusively. "I love America."
But the reality star also is drawn to the innovation that London offers the fashion world - a world she has immersed herself in since launching her own company, cashmere brand Degrees of Freedom, when she was just 20-years-old. She's been hooked on the city ever since.
Article continues below advertisement
"If you look at London Fashion Week…people always say that…we are the most creative," she says. "There's an incredible energy here that's always about pushing what you can do creatively rather than commercially."
But it hasn't always been easy adjusting to life across the pond. Reno says that not only was making friends difficult, but also being an American trying to break into London's fashion scene proved problematic.
"Over here you have to win British women over," she dishes about her initial efforts at finding a social circle.
But when it came time for Reno to prove herself professionally, she once again had to "win them over."
"The word 'ambitious' over here is a dirty word," she says. "There's this natural sort of distrust that Brits have…now that I get it I love it here.
"I remember when I first came here I was like, 'why are they giving me such a hard time?'"
Article continues below advertisement
But with more several clothing lines to her name and a brand new jewelry line about to hit the states, it's fair to say the lady of London made it. And not only did she build a successful career in fashion, she also found a great social group that helps her navigate the lines between her reality show and her private life.
"I have a whole network of girlfriends, which are like my family away from my family," she gushes. "They just keep it real. They keep me grounded."
Of course, with her life exposed to the world courtesy of her reality show, Reno makes sure to not blur the lines.
"I'm very conscious of the difference between what's real and really matters and the rest of it."
Her jewelry line, Lulu's Estate Jewelry, will make its stateside debut later this summer with a pop-up shop in the Hamptons.